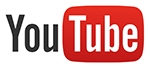 11. Censorship and Objectionable Content
Due to the public nature of YouTube, some users will inevitably upload content considered inappropriate or offensive. As explained below, some countries have blocked access altogether. Further down this page are some steps you can take to prevent offensive content from appearing on your screen.
Nationalistic Cencorship
Although its protocols provide access all over the world, some of the content on YouTube has been considered so objectionable that certain governments have blocked access.
Danforth (2009) tells why the Turkish government blocked access to YouTube between 2008 and 2010 due to videos offensive to Muslims and insulting to Mustafa Kemal Atatürk. In 2012, a local version of YouTube launched in Turkey at youtube.com.tr, which operates according to the stipulations of Turkish law.
A dispute over music licensing between YouTube and the British Performing Right Society (PRS) led to the blocking of premium music videos in the United Kingdom in 2009. Barnett (2009) tells how the blockage lasted for six months until the matter was resolved in September 2009.
See the wikipedia article, Censorship of YouTube, for a list of countries that have blocked access to YouTube. Reasons have included "Limiting public exposure to content that may ignite social or political unrest; preventing criticism of a ruler, government, government officials, religion, or religious leaders; violations of national laws, including copyright and intellectual property protection laws; violations of hate speech, ethics, or morality-based laws; and national security legislation." As the article notes, YouTube "can typically still be accessed through VPN or proxy servers."
Avoiding Unwanted Content Recommendations
When you view a video, YouTube will suggest other videos for you to watch. Sometimes these so-called "related" videos will be unwanted, and some of their thumbnails may be objectionable. To prevent these other suggestions from appearing onscreen, follow these steps:
Sign on to YouTube so the service recognizes your preferences.
Turn on restricted mode.
Access the search history and the watch history to clear or pause your YouTube recommendations.