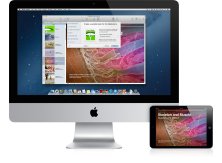 Ebook Authoring
Module 4: Deconstructing an EPUB Package
You gain genuine insight into the nature of an EPUB when you deconstruct an EPUB package. The major discovery this deconstruction leads to is realizing that an EPUB is actually a website that has been zipped up into an eBook package following the IDPF EPUB protocol. To see how this works by deconstructing an EPUB, follow these steps:
Copy the EPUB file into a folder on your computer where you can work on the copy without altering the original EPUB file.
Use the Macintosh Finder or the Windows Explorer to change the copied eBook's filename extension from EPUB to ZIP.
Extract the files from the ZIP by double-clicking (Macintosh) or right-clicking (Windows) the ZIP file.
Inside the unzipped package you will see a mime type, a packing list, and two file folders named OPS and META-INF. Click to enter the OPS folder.
OPS stands for Open Publication Structure. Observe how the OPS folder contains an XHTML file for each chapter in the book.
The META-INF folder contains a pointer to the book's packing list, which is an XML file describing the book's contents. The ePub reader uses this file to create the book's navigation.
During class, we will work through this process of unzipping an EPUB to look further under its cover, so to speak, and see how EPUBs are powered by HTML5, CSS, and JavaScript. If this may seem technical, worry not, because ePub tools enable you to author your content without encountering all these technicalities. Later in the course we may need to do some HTML editing to solve glitches that can arise during the publication and validation process, but for now, you can relax and simply marvel at your discovery that under the cover, an eBook is just a website.