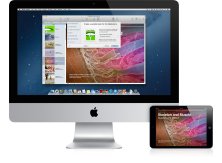 Ebook Authoring
Module 2: Writing EPUBs with Pages
If you decide to write a flowing ePub that you want to publish in Apple's iBookstore, Pages is the recommended tool to use in authoring your book. Pages is the word processing program in Apple's iWorks productivity suite. You get Pages from https://itunes.apple.com/app/pages/id409201541 but as you will notice, Pages is not free. If you are a UD employee, however, you can get Pages from udeploy for no extra cost.
Apple's official instructions for creating ePubs with Pages are online at support.apple.com/en-us/HT202066. Concepts you work through in creating an ePub with Pages are listed as follows:
Understand that Apple added to its Pages word processing program an ePub export feature that enables anyone who has Pages to create ePub documents for iBooks.
Load an ePub template into Pages and save it under the filename you want your ePub to have.
Create your content by replace the template's text and images with content of your own.
Make your title page, which will appear on the iBooks bookshelf when someone downloads your book onto their iPad.
Create the headings that will go into your Table of Contents.
Use a Subheading style to make headings that should not go into the Contents.
Illustrate your book with images and understand why ePub images must be inline instead of floating.
Create internal navigation by hyperlinking selected text to bookmarks you can insert anyplace in the document.
Export your book in the ePub format.
Transfer the book to your iPad, iPhone or Mac and proofread your book with iBooks.