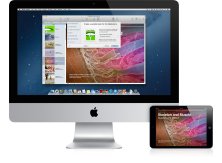 Ebook Authoring
Module 1: Platforms
When you consider publishing an eBook, you need to think about platforms, because not all eBooks work on all platforms. Even within platforms there are differences you need to consider when deciding how to format and publish your eBook. There are four basic kinds of eBooks, namely, (1) Multi-touch books that play only on the iPad; (2) Apple compliant EPUB books that play on the iPad, the iPhone, and the iPod Touch; (3) IDPF compliant EPUB books that theoretically can play on any EPUB reader; and (4) PDF books that are platform independent.
Multi-Touch eBooks. Apple invented the multi-touch eBook format, which has the IBOOKS filename extension. Multi-touch books can include widgets that provide a high degree of multimedia and interactivity. The widgets include image galleries, media, quizzes, interactives, SVG 3D models, Keynote, and HTML modules. Authors who write multi-touch textbooks need to understand that these books target the iPad exclusively.
Apple-compliant EPUB. If you want to write an eBook that you can publish in the iBookstore for delivery on the iPhone and the iPod Touch as well as on the iPad, you need to author the book as an Apple-compliant EPUB. To facilitate authoring books in this format, Apple added to the Pages word processing program an EPUB export option.
IDPF-compliant EPUB. The International Digital Publishing Forum (IDPF) created the EPUB standard. The latest EPUB 3 version includes new features such as pop-up footnotes, sidebars, and HTML5 audio and video to avoid the need for Flash. Unlike PDF in which the layout is fixed, EPUB makes it possible to design electronic books in which the content is fluid. This fluid content flows onscreen and adjusts to the size of the user's device. On a large screen, for example, more text fits on the page than on a small screen. Apple's iBookstore uses EPUB 3 for flowing books. You can learn more about EPUB 3 by following this link to http://idpf.org/epub/30. On January 30, 2017 IDPF combined with W3C and the EPUB standard is now coordinated by www.w3.org/publishing. Further development of the EPUB standard is happening in the W3C's EPUB3 Community Group.
PDF. The Portable Document Format (PDF) is an electronic publishing format supported on virtually every device. Apple's iBookstore, however, does not support the publishing of books in PDF format. You can manually add PDFs to your iTunes book library and read them with iBooks on your iOS device, but you cannot distribute PDFs in Apple's iBookstore.
Amazon Kindle
Amazon distributes the free eBook entitled Building Your Book for Kindle, which includes a tutorial showing how to use MS Word to author eBooks for Amazon's Kindle platform. You can download this eBook from www.amazon.com/Building-Your-Book-Kindle-ebook/dp/B007URVZJ6, or you can download its PDF from g-ecx.images-amazon.com/images/G/01/digital/otp/help/Building-Your-Book-for-Kindle.pdf. A more recent guide to creating Kindle books from MS Word is this eBook Manuscript Formatting Guide.
Barnes & Noble Nook
Another popular ePub platform is the Nook from Barnes & Noble. Follow this link to their formatting guidelines. To facilitate the publishing of eBooks, Barnes & Noble runs a service called NOOK Press. To learn how NOOK Press works, follow this link to https://press.barnesandnoble.com/ and expand the category headings that interest you.