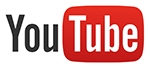 As explained in the Wikipedia at en.wikipedia.org/wiki/YouTube, YouTube is a global video sharing service that was created by three former PayPal employees in February 2005. In November 2006, Google bought YouTube for $1.65 billion. Today, YouTube operates as one of Google's subsidiaries. A detailed history of YouTube is in the Wikipedia at en.wikipedia.org/wiki/History_of_YouTube.
YouTube lets users upload, view, rate, share, and comment on videos. Unregistered users can watch videos, and registered users can upload videos and add videos to playlists and channels for other users to consume.
In 2010, YouTube began streaming certain content. This began with streaming cricket matches and has grown to include several new services that debuted in 2015, including (1) YouTube Kids, with parental controls and restrictions on who can upload content; (2) YouTube Gaming for video gaming enthusiasts; and (3) YouTube Red, a paid service providing ad-free content and video downloading.
YouTube has been the vehicle for delivering videos and fostering discussions that have led to the following societal changes:
Arab Spring. The Arab Spring was a revolutionary wave of both violent and non-violent demonstrations and protests beginning on 18 December 2010 in Tunisia and, aided by social media, spreading throughout the Arab countries fueling civil wars and revolutions. As recounted by Howard (2011), activists used "Facebook to schedule the protests, Twitter to coordinate, and YouTube to tell the world."
Bullying. On 7 September 2012, Canadian teenager Amanda Todd posted a video to YouTube describing her pain and suffering as a long-time victim of bullying. She committed suicide on 10 October 2012.
Violence. The video entitled Innocence of Muslims incited anti-American riots around the world and led to dozens of deaths in violent protests (CNN, 2012).
Auditioning. Artistic directors and conductors are using YouTube to audition talent. Examples include The Legion of Extraordinary Dancers (Chu, 2010) and the YouTube Symphony Orchestra (Nichols & Simao, 2010).
Charity. The video We Pray for You used crowdsourcing for charity to raise funds for victims of the Japan earthquake on 11 March 2011. As Smart (2011) reported in the Tokyo Times, proceeds went to the Japanese Red Cross.
Terrorism. YouTube has been criticized for hosting videos uploaded by terrorists who find YouTube an effective way to disseminate their speeches. As reported by Bennett (2010), YouTube added "promotes terrorism" to the list of reasons that users can give when flagging a video for removal.
Presidential Debates. Since 2007, YouTube has provided an avenue for the public to ask questions during presidential debates. YouTube co-sponsored some of the 2016 debates. For more, follow this link to the Wikipedia article entitled CNN/YouTube Presidential Debates.
In an effort to establish itself in the emerging market for Internet TV, YouTube is reportedly building a streaming cable service called Unplugged that may see its debut in 2017.