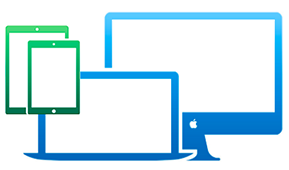 Apple Teacher Certificate
As noted in the course description, the Apple Teacher Certificate is an industry standard credential awarded to educators who earn six badges that the certificate comprises.
Module 8: Get Your Certificate
After you earn all six badges that the Apple Teacher Certificate comprises, you qualify to download your certificate and print it out or use it online following the Apple Teacher Certificate guidelines.
Track Your Progress
Visit your profile to view your badges and track your progress. You can earn the badges in any order you want.
Get Your Certificate
After you complete all of your badges, you can follow this link to download and display your official Apple Teacher Certificate of Recognition.
Get Your Signature
Follow this link to download the Apple Teacher signature. In using this signature, be sure to follow the Apple Teacher Signature Guidelines.