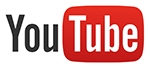 8. Monetizing YouTube Channels
YouTube enables people to make money by monetizing their channel. Monetizing a channel causes ads to appear on or near your video. You get paid for the advertising through Google's AdSense system. Before you can monetize a channel, you need to become a YouTube Partner.
There are three kinds of ads you can have in YouTube, namely, InStream, TrueView, and InVideo. Instream ads are 15 to 30 second pre-roll, mid-roll, or post-roll advertisements. TrueView ads give the user the option to skip the ad after 5 seconds. InVideo ads are normally text-based and appear on the bottom portion of your video. A companion banner ad may also appear next to some of your videos. You can try choosing different formats to see which ones work best with your content. You can also use YouTube Analytics to determine which ad formats are generating the most revenue for your channel.
The YouTube Partner Program lets you monetize content via advertisements, paid subscriptions, and merchandise. You can apply to become a partner if your account is in good standing and has not been previously disqualified for monetization. Your video content must be advertiser friendly and comply with YouTube's terms of service and community guidelines. You must also review and comply with YouTube's copyright education materials. Partners can earn considerable income from advertising. YouTube's top 500 partners earn more than six figures annually with its top ten channels grossing tens of millions of dollars per year. YouTube normally keeps 45% of the advertising revenue with 55% going to the account holder.
Analytics
YouTube Analytics are performance metrics that let you learn about the performance of your videos through different reports including Views, Traffic Sources, and Demographics. You can filter your data by content, location, date, and subscriber status, and you can view it in line charts, multiline graphs, stacked area, pie chart, bar chart, or interactive maps that let you see where your video is being watched. You can also download reports to your desktop. For detailed information regarding all the different kinds of reports, follow this link to YouTube Analytics.
Follow this link to the Wikipedia article containing the list of most viewed YouTube videos.