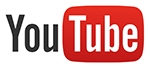 A YouTube channel is a feed consisting of videos published on that channel by its creator. There are channels for all sorts of things, like music, sports, comedy, or games. Follow this link to learn how to discover and subscribe to YouTube channels.
Follow this link to learn how to create videos and manage your channel. Channel features include monetization, whereby you can earn money from ads on videos; video uploading, including videos longer than the 15-minute limit when your account is verified; linking to external sites via video annotations; uploading a custom thumbnail for your video; appealing rejected content if your account is older than 30 days; making videos unlisted and sharing private videos; creating a live streaming event; and editing your content using the YouTube Video Editor.
To learn how to upload videos to YouTube, follow this link to upload instructions and settings.
For tutorials on editing YouTube videos, follow this link to the rich array of video editing tools and features. These include making changes to uploaded videos, replacing or deleting videos, changing video information, using the creator dashboard, creating content for YouTube Kids, and making bulk edits to videos.
YouTube provides tools for translating your content and adding subtitles and close captions. To learn about these tools, follow this link to subtitles & closed captions. Also keep in mind that the Web content accessibility guidelines (WCAG) and the Section 508 law mandate that educators make their instructional materials accessible to users with special needs.
To learn how to change the privacy settings for your video, follow this link to YouTube privacy settings.
Offensive content can be viewed only by registered users at least 18 years old. YouTube's community guidelines prohibit nudity or sexual content, violent or graphic content, hateful content, harmful or dangerous content, threats, copyright violations, or spam, misleading metadata, and scams. For more details about prohibited content, follow this link to YouTube's Community Guidelines.