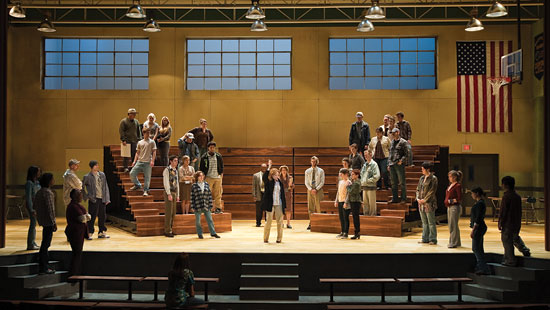 O Beautiful:
In this scene from the climax of the Theresa Rebeck play commissioned by UD, a mother, mourning the suicide of her son and speaking before the town hall, exclaims, "At night I tell myself that we are all together, through time, the dead and the living. That we share creation with our ghosts."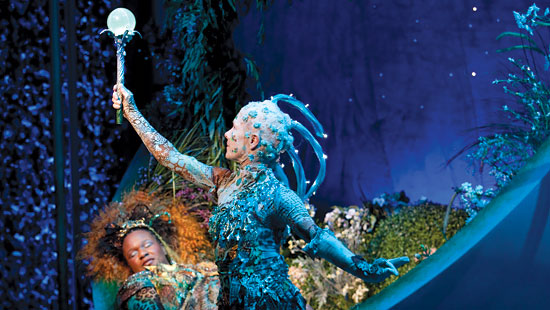 The REP's performance of Shakespeare's A Midsummer Night's Dream, took the audience into an enchanted forest filled with mischievous fairies, mismatched lovers and misguided would-be actors.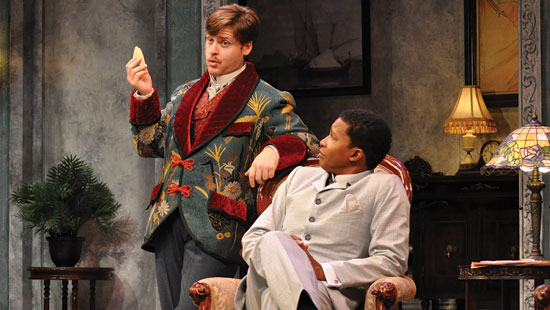 Oscar Wilde's The Importance of Being Earnest, a comedy in which two bachelors pretend their names are "Ernest" to impress their be-loveds, was a REP hit in 2010.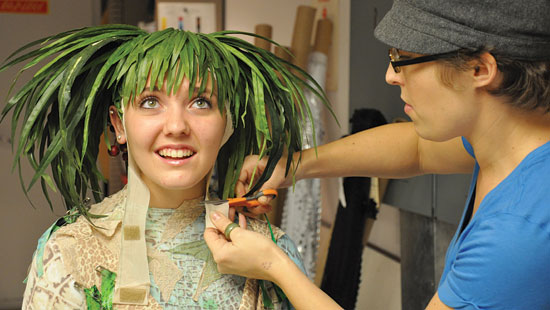 A costume fitting for A Midsummer Night's Dream shows the wonder of theatre.
A new adaptation of Robert Penn Warrren's All the King's Men featured scene designs by Tony Award winner Eugene Lee.