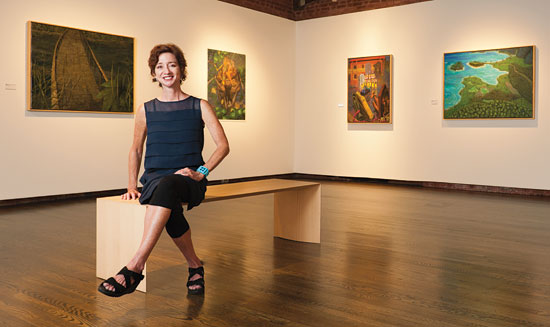 There are deep and lasting connections between Latin America, the Caribbean and black artists, intellectuals and institutions in the United States. And yet "these connections are often overlooked due to language and geographic barriers," explains Persephone Braham, associate professor and director of Latin American and Iberian Studies at UD.
To help bridge some of these divides, Braham created the African Americas Project, which among its activities, hosted an ambitious two-day symposium, on Oct. 6–7, that brought together artists, musicians and scholars of black music, art, history, literature and anthropology. The project coincides with numerous Black American Studies events under way at UD this fall.
As the Black American Studies program — awarded department status just last year — celebrates its 40th anniversary, and as the Center for Black Culture celebrates 35 years, the African Americas Project aims to "contextualize the United States' experience within the larger Latin American and Caribbean one, bringing new depth and scope to the understanding of the African diaspora," Braham says.
The project also takes place during Latino Heritage Month and coincides with an exhibition by artist Keith Morrison, whose works will remain on display at the Paul R. Jones Collection of African American Art until December.
During the symposium, multidisciplinary panels, led by guest experts and UD faculty members, emphasized the importance of African influences on American identity. The music panel, for example, featured Robin Moore, an ethnomusicologist from the University of Texas at Austin who specializes in Cuban musical influences on early jazz; Wayne Marshall, a DJ, journalist and expert on reggaeton; and UD Assistant Professor and Director of the Percussion Ensemble Harvey Price, who spoke on the development of steel drum music from the ghettos of Trinidad to the ivory towers of American higher education.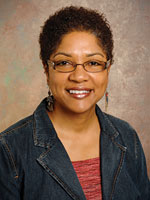 "You would hardly ever hear the Trinidadian steel drum in Cuba, or the traditional Cuban son [musical style] in Jamaica," Braham explains. "We looked at recent trends like reggaeton, a form of urban Latin music, to highlight both the diversity and interconnectedness of the African diaspora."
Associate Professor of Art Colette Gaiter presented a range of works by Cuban artists focusing specifically on the Havana biennial, an art exhibition that takes place every two years with the principal aim of promoting Third World contemporary art.
"Every place and culture has distinctive artwork," Gaiter says, "and because of our limited exposure to Cuba and Cuban art, I want people to understand the African experience, especially as it has been depicted in a Communist country."
Ultimately, Braham adds, the African Americas Project aims to "investigate the cultural, historical, philosophic and creative dimensions of the human experience.
"Our hope," she says, "is to engage students, faculty, guests and the general public in a conversation about one of the fundamental facets of American identity: our colonial and slave-owning origins and the ramifications of these origins throughout our collective intellectual and cultural experiences."