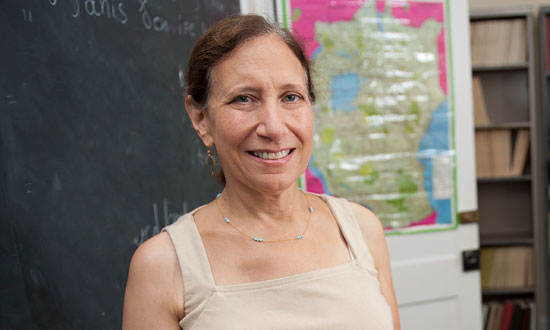 Irene Vogel, professor of linguistics and cognitive science, is working to document Rutwa, the native language of the Batwa people of Uganda before the language is lost.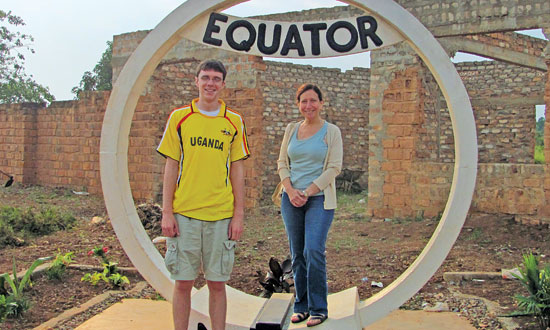 Irene Vogel and undergraduate Matthew Herman (photo far left) at the Ugandan Equator crossing.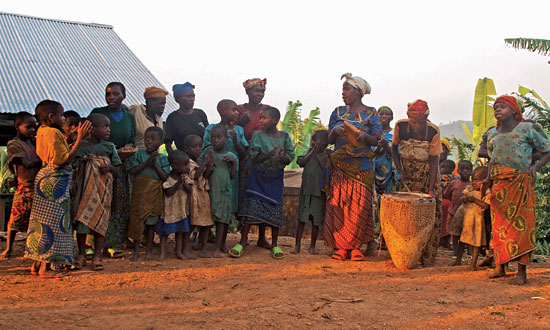 Irene Vogel and Matthew Herman met with members of the Batwa of Uganda this past summer to compile a list of words and phrases from their endangered language called Rutwa.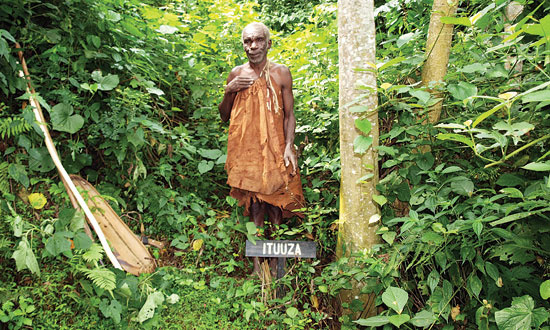 In the forest of southwestern Uganda a Batwa elder tells about medicinal herbs.