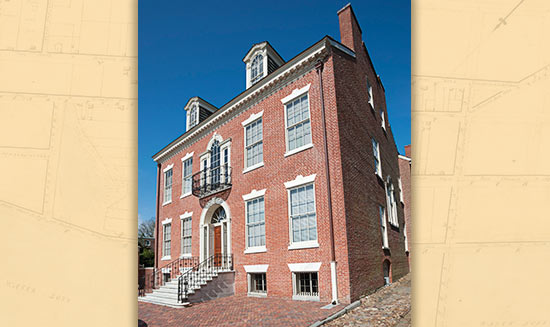 At its completion in 1804, the George Read House, on the Strand in New Castle, was Delaware's largest domicile, with 22 rooms. More than 70,000 artifacts have been unearthed from its grounds.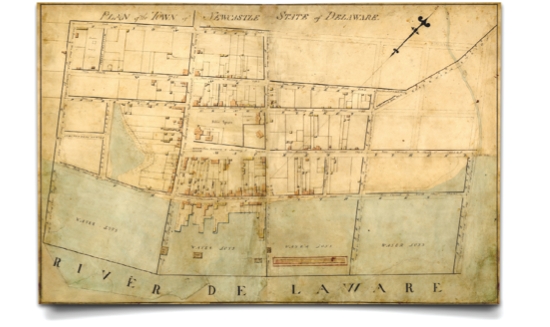 The "Survey of Newcastle," by Benjamin Latrobe and his assistants in 1804–1805, provides a detailed record of the town. A fire in 1824 destroyed many of the houses.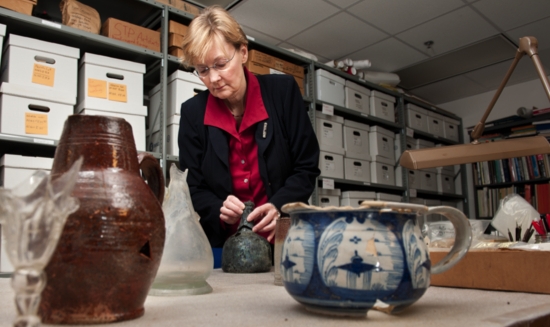 Lu Ann De Cunzo puts together the shards of a glass wine bottle excavated from the grounds of the Read House.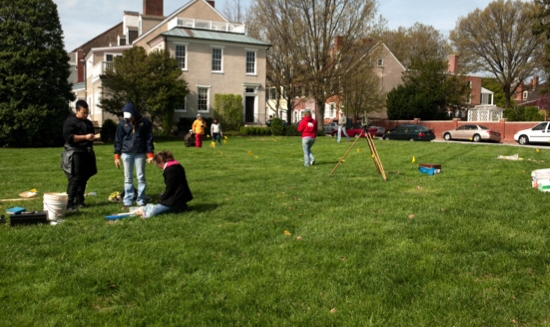 UD students spent each Friday of their spring semester last year surveying, mapping and excavating the Read House's four-acre riverfront lot.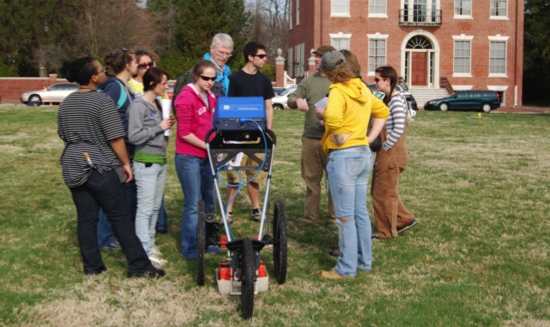 UD students learn how to use ground-penetrating radar to "see" below the ground surface.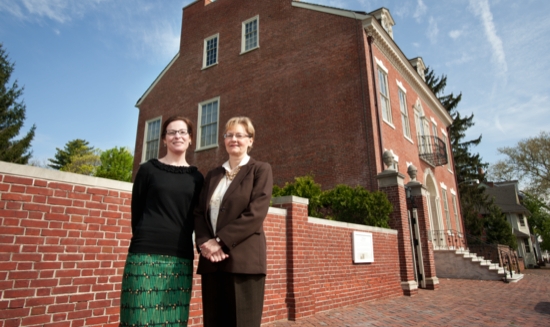 UD's Lu Ann De Cunzo (right) and Michele Anstine from the Delaware Historical Society are bringing New Castle's colonial past to light through the objects excavated from the grounds of the historic Read House.