Welcome to the University of Delaware's New IGERT Program in Sustainable Energy from Solar Hydrogen…
The NSF-sponsored Sustainable Energy from Solar Hydrogen IGERT program at the University of Delaware focuses on developing new approaches to sustainable energy which is based on the conversion of solar energy using hydrogen as an energy carrier. We want our students to recognize and develop new multidisciplinary approaches to solar hydrogen components, systems, and implementation.
The combination of using solar-based energy generation and hydrogen as an energy carrier and storage offers a sustainable solution to many aspects of the energy issues, including transport and electricity generation. The goal of the IGERT on Solar Hydrogen and Sustainable Energy is to provide the resources and opportunities for graduate students to address the scientific, technological, and policy challenges in solar hydrogen systems.
The program draws students and faculty from Electrical and Computer Engineering, Mechanical Engineering, Chemical Engineering, Materials Science, Chemistry, Physics, and Economics and Policy. Each student will have a research focus in one area but the background, knowledge, and skills to draw from and interact with colleagues from multiple technical disciplines; the breadth to choose the most pressing problems and to contribute to the broader context of sustainable energy systems; and the motivation to use engineering as a driver for innovation, inspiration, and societal advancement. Ultimately, we hope that you'll be able to contribute to the broader context of sustainable energy systems.

Come and be a part of something truly sustainable!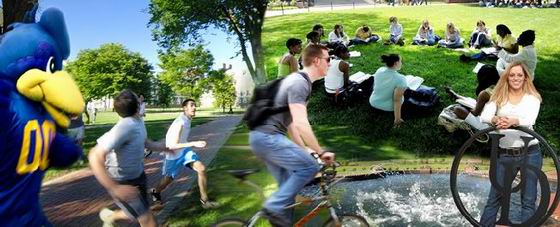 Energy and Sustainability 2010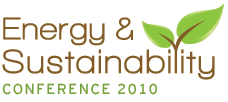 This year's IGERT Energy and Sustainability conference took place between 23rd September and the 25th September at the Trabant center and Clayton hall conference venue.
Cool Stuff Camp 2010