FACULTY:
Faculty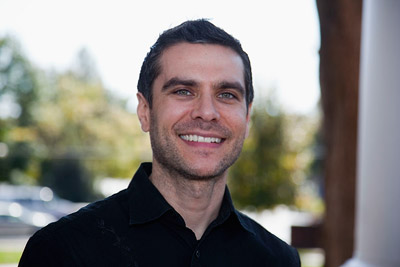 David Brinley
Associate Professor
davebrin@udel.edu
www.davidbrinley.com
008B Recitation Hall
Office Hours: Mondays and Wednesdays 3:30pm – 4:30pm
302.831.4374
M.F.A., University of Hartford Art School, 2010
B.F.A. with Distinction, Art Center College of Design, 1998
B.F.A., University of Delaware, 1994
David is an industry award winning painter and illustrator represented by NYC agency Gerald & Cullen Rapp.  An artist member of the Society of Illustrators, David has lived in Los Angeles and New York City.  His characteristic personal, editorial, and portrait work has been sought out by leading publications such as TIME magazine, Rolling Stone, Newsweek (US and International), Entertainment Weekly, Sports Illustrated, GQ (US and London), SPIN, the Washington Post, and the Los Angeles and New York Times magazines. Numerous personal and editorial works have been selected and published in contemporary Illustration industry annuals including American Illustration, Communication Arts, The Society of Illustrators New York, Society of Illustrators Los Angeles, Creative Quarterly, and 3 x 3. David has participated as an exhibitor and juror for annual exhibitions and has collaborated with some of the best creative directors, art directors and designers in the field.
A graduate with distinction from Art Center College of Design and Hartford Art School's prestigious MFA Illustration program (led by Murray Tinkelman), David is currently an Associate Professor of Art and Design at the University of Delaware. He has exhibited personal works nationally from New York to Los Angeles at the Society of Illustrators NYC, Gallery Nucleus, Creative Arts Center in Burbank, La Luz De Jesus Annual Juried Group Show, Mendenhall Sobieski Gallery, as well as Robert Berman Gallery in Los Angeles. Recent personal paintings and illustrations were selected and published in American Illustration 32 & 34, Communication Arts Illustration Annual 54, Communication Arts Photography Annual 56, SILA 51, 3x3 #10 #11 #12, Creative Quarterly #40, and Society of Illustrators 57 Annuals.
Publications
2010 3x3 Illustration Annual #7
American Illustration Chosen 25, 26, 27, 28
2010 - GQ
2010 - Billboard
2010 - Harper's magazine and Forbes, among others.
2009 - National editorial Illustrations for TIME magazine's 100 Most Influential issue
2009 - Rolling Stone record review
2009 - Entertainment Weekly yearend double issue
Exhibitions
2012 - Delaware Division of the Arts: 2012 Individual Artists Fellowship
Juried award
Visual Arts: Painting - Established category
Solo exhibition February 2013 Mezzanine Gallery, Wilmington, DE
2012 - Biggs Museum of American Art Award Winners XII
Biggs Museum of American Art, July 6 - October 23, 2012 Dover, DE
2012 - Hartford Art School Alumni Juried Exhibition
Silpe Gallery, West Hartford, CT
Guest Juror: Sarina Basta Independent Curator
2012 - Society of Illustrators 54th Annual Exhibition
Society of Illustrators Museum, Uncommissioned and Sequential:
January 2012 New York, NY
2011 American Illustration Juried Annual 30
Selected for exhibition in book - 316 selected out of 7,000+ entries
Csaba, (Personal/Gallery)
2011 Society of Illustrators 54th Annual
Hugh Stout, (Personal/Gallery)
[an error occurred while processing this directive]