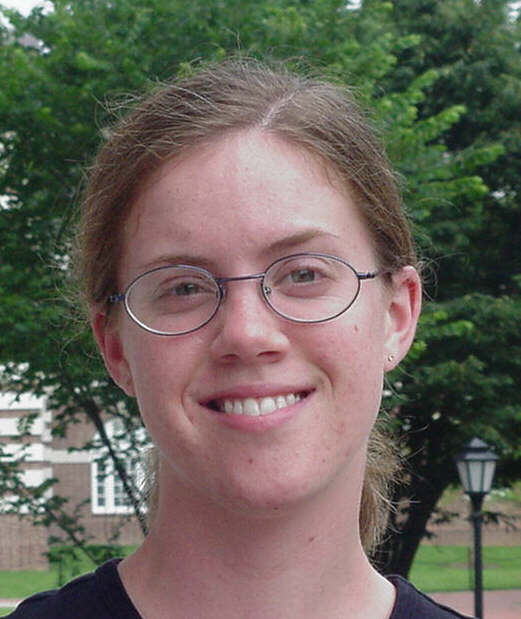 Claire Zelinskas
Med Technology '05
Research Mentor: Mary Ann McLane, Department of Medical Technology

Project Title: The Molecular Basis of Metastasis Inhibition. Poster

Honors, Awards, and Activities: Alpha Lambda Delta, Health and Nursing Sciences Alumni Honors Day Book Award, Writing Fellow for the University's Honors Program, Private Tutor for Organic Chemistry and General Physiology, Delaware State Student Representative for the American Society of Clinical Laboratory Science, MBNA Delaware Scholar, American Red Cross Volunteer, Woman of Promise Award recipient, Alumni Enrichment Award recipient, Medical Technology Alumni Award recipient, Summer 2003 HHMI Undergraduate Research Scholar, Peter G. Anderson Scholarship, W. Robert Bailey Memorial Award for academic achievment in allied health. Recipient of 4.0 index award at graduation.



Publication:

Mary Ann McLane, Xiaoming Zhang, Jing Tian,

Claire Zelinskas

,

Apoorva Srivastava

,

Brett Hensley

, Carrie Paquette-Straub (2006) Scratching below the surface: Wound healing and alanine mutagenesis provide unique insights into interactions between eristostatin, platelets and melanoma cells.

Pathophysiology of Thrombosis and Haemostasis

,

Pathophysiology of Thrombosis and Haemostasis

,

34

(4-5): 164-168.