2017 Outdoor Pool Special Events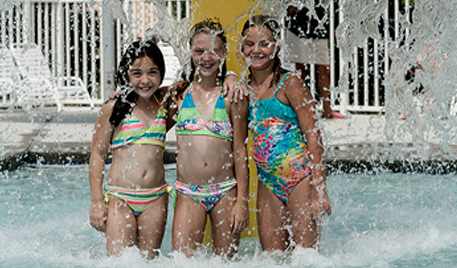 Looking to host your own private event, the UD Outdoor Pool is the perfect place. The Outdoor Pool is available to rent, for birthday parties or other special events.
Outdoor Pool Special Events
Member Appreciation Day, August 12, 2017-MOVED TO SUNDAY, AUGUST 13, 2017
Pool is open Noon-7pm on Sunday August 13, 2017
Noon-3 p.m.  FREE Sand Art (While Supplies last)
Noon-3 p.m.  Prizes and Giveaways.
Noon-3 p.m. Food Platters, $6 will be available.
Noon- 3 p.m. Free Carnival Games
Noon-2 p.m. Bruce Entertainment
Noon-2 p.m UDairy Ice Cream Truck $1 for a single scoop
Free 2018 Pool Membership Drawing at 1, 2 and 3 p.m.!
2017 Rental Rates: SOLD OUT FOR THE SUMMER NO DATES ARE AVAILABLE.
The Pool is only available to rent from 6-8:30 p.m. on Saturday or Sundays or before 11:45 a.m. on Saturdays. For more information, call 302-831-6038 or email kaden@udel.edu.
$150/hr, Non Pool Members
$130/hr, UD Pool Members
$100/hr, UD Employees (Summer Camps)
$15/hr, Lifeguard fees
Catering is provided by University Dining Services.