KEYNOTE SPEAKERS
Mark Bowden - Friday, April 12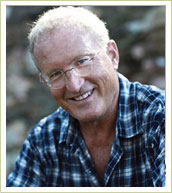 Mark Bowden is a best-selling author and journalist. He has been teaching part-time at UD since 2010 with an emphasis on journalism and creative writing. His book Black Hawk Down, a finalist for the National Book Award, was the basis of the film of the same name. Killing Pablo won the Overseas Press Club's 2001 Cornelius Ryan Award as the book of the year. Guests of the Ayatollah, an account of the 1979 Iran hostage crisis, was listed by Newsweek as one of "The 50 Books for Our Times." Bowden's newest work, published in October 2012, The Finish, an account of the mission to kill Osama bin Laden, has won acclaim for its detailed reporting that places the raid in context.
Bowden is a contributing editor to Vanity Fair and a national correspondent for The Atlantic. He was a reporter and columnist for the Philadelphia Inquirer for more than 30 years. He has received The Abraham Lincoln Literary Award and the International Thriller Writers' "True Thriller Award" for lifetime achievement and served as a judge for the National Book Awards in 2005.
Yasser Payne - Saturday, April 13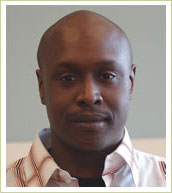 Yasser A. Payne is an associate professor in the Department of Black American Studies at the University of Delaware. He completed his doctoral work at the Graduate Center-City University of New York where he was trained as a social-personality psychologist. His street ethnographic research program is centered on exploring notions of resiliency within the streets of Black America using an unconventional methodological framework known as Participatory Action Research (PAR)—the process of involving members of the population of interest on the actual research team.
His Wilmington Street PAR project trained 15 people (ages 21–48) formerly involved with the streets and/or criminal justice system as participatory action researchers, to empirically document the impact of community violence in the Eastside and Southbridge neighborhoods of Wilmington, Del. He also is completing a video street ethnographic project in Harlem, N.Y., The Streets of Harlem: How Black Men in The Streets Adapt to Structural Violence. This documentary explores the experiences of street life oriented black men in Harlem, including violence, fatherhood, education, employment, housing, prison re-entry and experiences with police, and frames notions of resilience in relation to structural inequality.