Location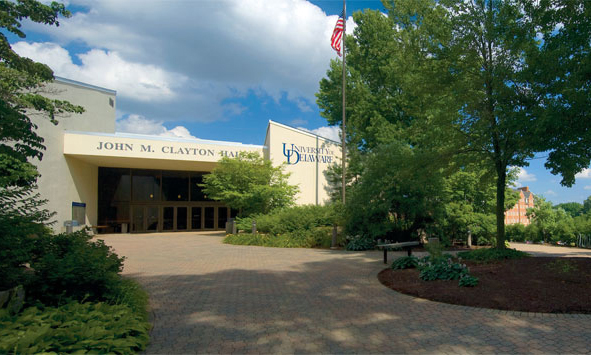 Venue
Clayton Hall Conference Center
at the University of Delaware
100 Pencader Drive
Newark, DE 19716, USA
For more information click here >
Driving Directions from Philadelphia/Airport:
Take I-95 South to Delaware Exit 1-B – Route 896 North, which becomes South College Avenue at the intersection of Route 4. Continue on South College Avenue for approx. two miles until you reach the Visitors Parking Lot.
Train information: http://www.amtrak.com/home
Parking and bus information: http://www.udel.edu/transportation/unicity_route/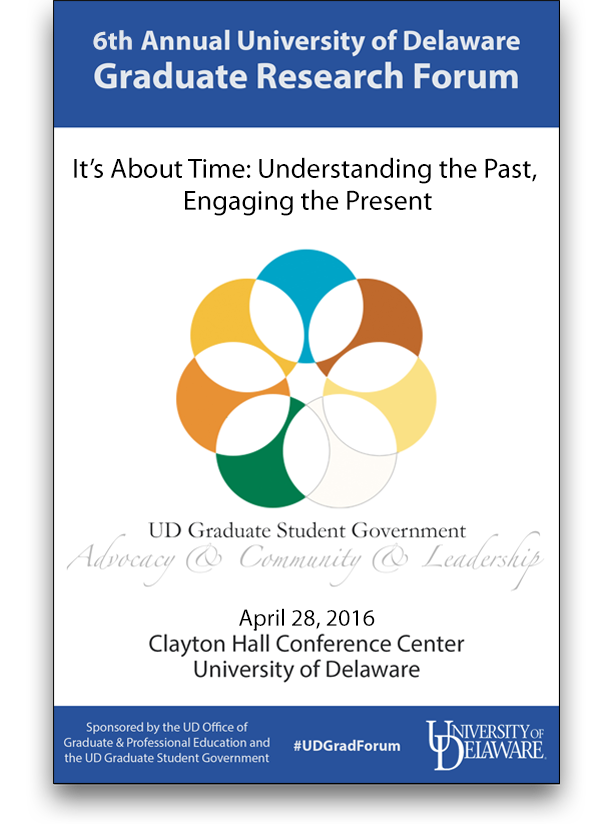 Badges
Please wear your badges to all conference events; your badges are required for admission to the podium and poster sessions and social events.
Cellular Phones
Out of respect for your fellow attendees, please set your phones to silent mode and answer all calls outside the podium and poster areas.
Updates on Facebook and Twitter

Updates on upcoming conferences and Society activities are posted on Facebook ( (www.facebook.com/UDGradForum) and Twitter (www.twitter.com/UDGradForum). Follow along!
Join us at the University of Delaware's Clayton Hall Conference Center for our 6th annual graduate student forum.