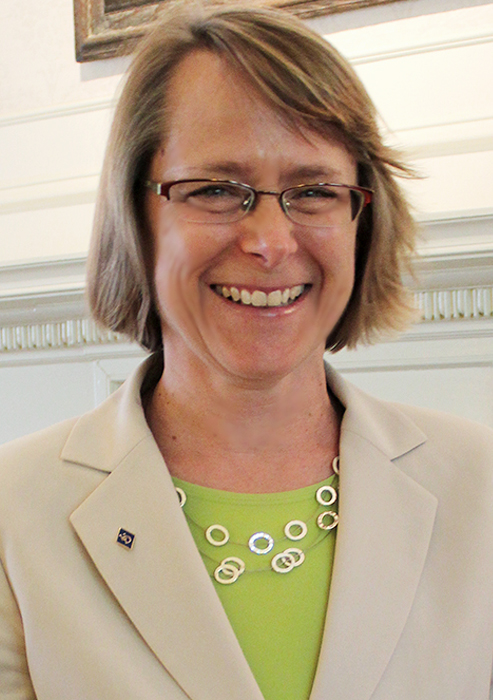 Ann Ardis,
Senior Vice Provost for Graduate and Professional Education
Welcome
From the Vice Provost for Graduate and Professional Education
Welcome to the Sixth Annual Graduate Research Forum. We look forward to an exciting day of presentations and poster sessions showcasing the current research of UD graduate students across the disciplines. Sponsored by the Graduate Student Government (GSG) in partnership with the Office of Graduate and Professional Education, this forum is an opportunity to learn more about the work your colleagues—and friends—are undertaking as graduate students. Join us for a single session. Or better yet, spend the day with us!
The Carnegie Foundation for the Advancement of Teaching classifies UD as a research university with very high research activity, a designation accorded less than 3 percent of U.S. colleges and universities. UD also ranks among the nation's top 100 universities in federal research and development support for science and engineering. Last year, the Carnegie Foundation selected UD to receive the distinguished Community Engagement classification for our work with community partners to address societal issues and contribute to the public good. This year's Graduate Research Forum's theme, "It's About Time: Understanding the Past, Engaging the Present, Creating the Future," nicely captures the sense of urgency as well as the excitement of discovery and innovation that drives our graduate students' scholarly and creative activity. Please join us to learn more about their work—and to celebrate their research accomplishments to date.
---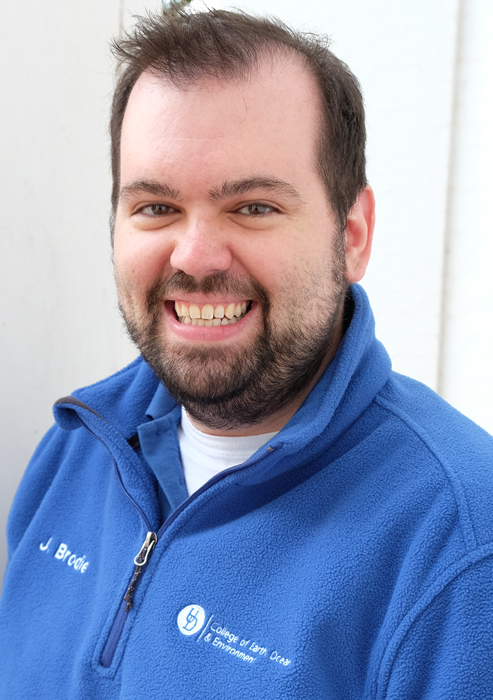 Joseph Brodie,
President of the Graduate Student Government
From the President of the Graduate Student Government
The Graduate Student Government is proud to organize the annual Graduate Research Forum to provide an opportunity for UD graduate students to showcase their research. Our flagship event serves to bring together graduate students from all disciplines to network and discuss their work in a professional, yet friendly, setting. We also invite faculty, staff, administrators, and community members to attend and engage with the outstanding work being undertaken by tomorrow's academic leaders.
The Forum is made possible by the effort and dedication of your fellow graduate students. I invite all graduate students to consider getting involved with the GSG, whether as a committee member helping to plan events or advocate for graduate student needs, as a Senator representing your graduate program, or by attending our public monthly meetings to stay informed and network. There is truly something for everyone who wants to get involved! You can learn more about the GSG at our website.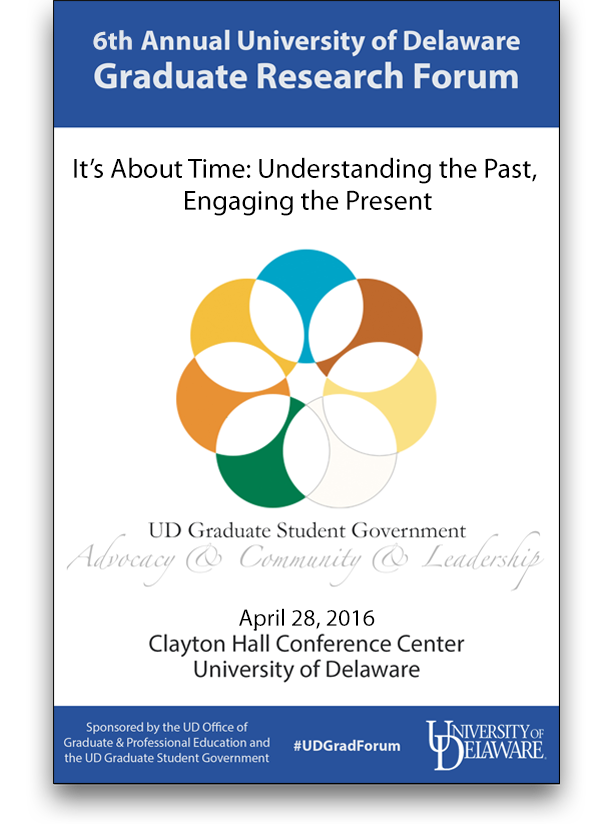 Badges
Please wear your badges to all conference events; your badges are required for admission to the podium and poster sessions and social events.
Cellular Phones
Out of respect for your fellow attendees, please set your phones to silent mode and answer all calls outside the podium and poster areas.
Updates on Facebook and Twitter

Updates on upcoming conferences and Society activities are posted on Facebook ( (www.facebook.com/UDGradForum) and Twitter (www.twitter.com/UDGradForum). Follow along!
Join us at the University of Delaware's Clayton Hall Conference Center for our 6th annual graduate research forum.