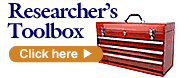 Funding Opportunities
Funding Opportunities
New and Young Faculty
Deadlines
There are a number of funding opportunities available to Researchers at the University of Delaware. Please follow the links on this page for the different opportunities, award amounts and important dates. Funding opportunities for sponsored research are available to UD-eligible principal investigators from a variety of federal and state agencies and private foundations.

COS Pivot is available to UD employees through a paid subscription from UD's Morris Library and the Research Office. Library staff periodically offer workshops on effective use of the database.

---
Limited Submission Opportunites
— A variety of sponsoring agencies offer research, career, scholar, or educational funding opportunities that limit the number of applications that can be submitted from a single institution.
---
New and Young Faculty Funding Opportunities
— Link to funding opportunities for new and young faculty.
---
—
Learn how to use COS Pivot
—
COS Pivot YouTube Tutorials
---
Questions? Please contact
Leigh Botner
.