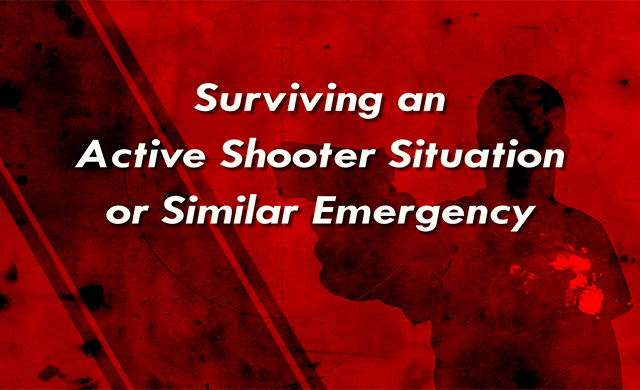 A notice about the video:
Warning: Viewer discretion is advised. The video, "Surviving an Active Shooter Situation or Similar Emergency" contains violent content.
The term Run Hide Fight® is a registered trademark of the City of Houston.
Special thanks to the City of Houston Mayor's Office of Public Safety and Homeland Security.