Installing optional updates on a Windows Vista computer
To take maximum advantage of Vista's Automatic Updates feature, the University recommends that you turn on automatic updates for the Vista operating system as well as updates for other Microsoft products such as Office. Automatic updates will help ensure your Microsoft products are as secure and stable as possible.
In addition to recommended operating system updates, you can set up your computer to check for "optional" updates such as printer drivers, other Microsoft products, etc.
To enable optional updates, follow these steps:
Click Start.
Click Control Panel.
Double-click Windows Update.
Click Change Settings in the left-hand column.
In addition to the Install updates automatically (recommended) option, check the Recommended updates check box (near the bottom of the window in the following graphic).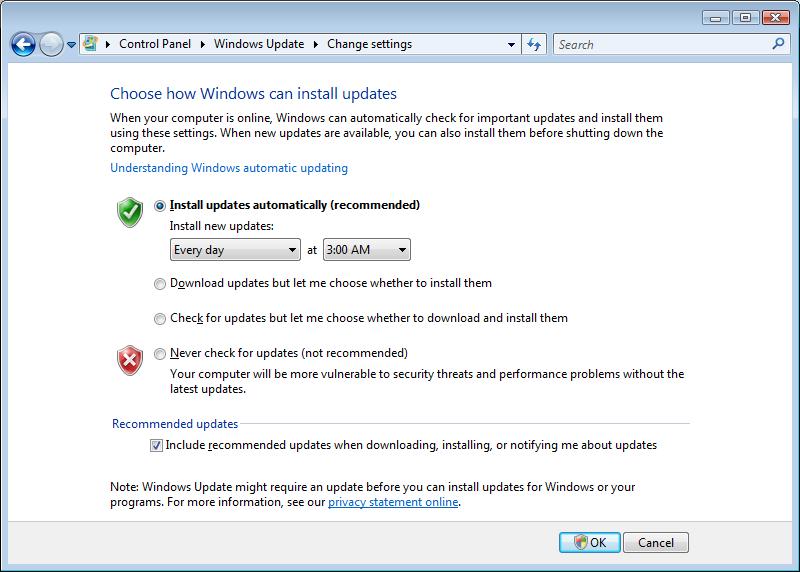 Click OK. You should see a window that looks similar to the following: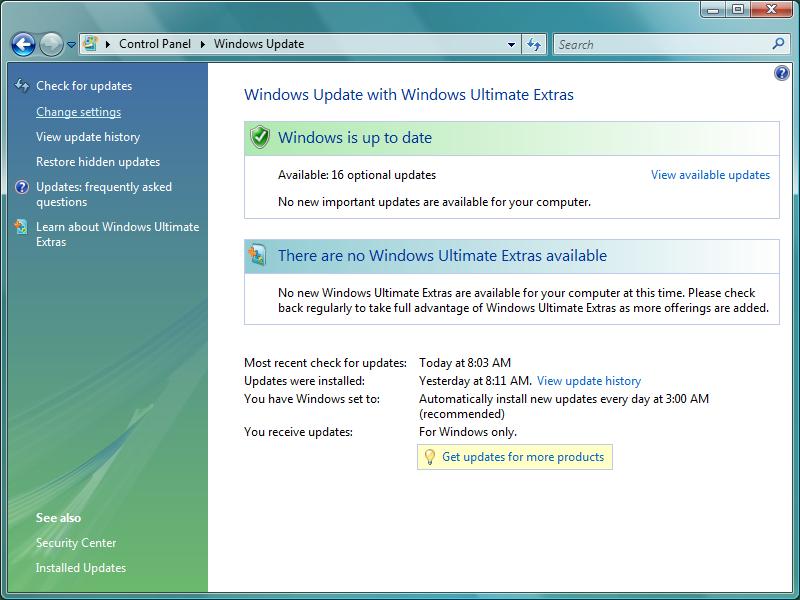 Click the yellow button at the bottom of the window that reads Get updates for more products. Internet Explorer will automatically load.
Read the license agreement and check the I accept the Terms of Use check box as shown in the following graphic: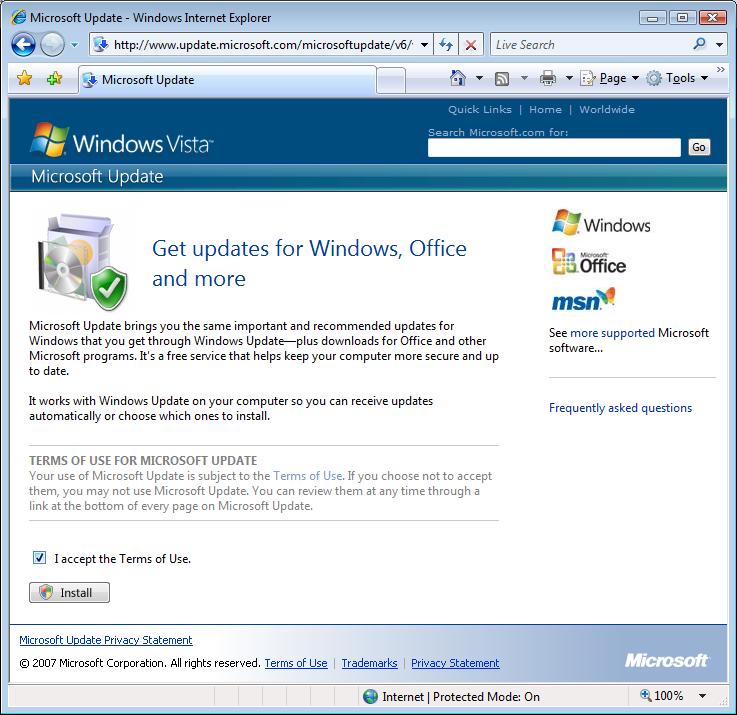 Click Install.
When the User Account Control dialog box appears, click Continue.
After new updates install, you can close Internet Explorer. Windows Update will automatically search for any needed updates from this point on unless you change the settings.