Frank B. Murray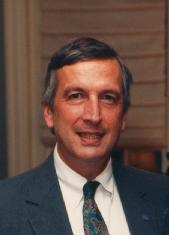 Frank B. Murray is H. Rodney Sharp Professor in the School of Education and the Department of Psychology at the University of Delaware, where he also served as dean of its College of Education between 1979 and 1995. Currently he directs its Center for Educational Leadership and Policy (CELaP). In 1998 he was appointed President of the Teacher Education Accreditation Council (TEAC) in Washington, DC for a five-year term. He received his B.A. degree from St. John's College in Annapolis, Maryland and his M.A.T. and Ph.D. degrees from the Johns Hopkins University. He has served in various capacities on the editorial boards of several journals in developmental and educational psychology and is a fellow in the American Psychological Association and the American Psychological Society. He chaired the national Board of the Holmes Group, a consortium of research universities engaged in educational reform, for eight years, and served as executive director of the successor, the Holmes Partnership from 1996 to 1998. He was president and co-founder of the Project 30 Alliance, an organization of faculty in education and the liberal arts. Between 1994 and 1997, he co-edited the Review of Educational Research for the American Educational Research Association. In 1996 he edited The Teacher Educator's Handbook for the American Association of Teacher Education. For his contributions to the fields of child development and teacher education, he was awarded an honorary doctorate from Heriot-Watt University in Edinburgh, Scotland in 1994.
Frank B. Murray's Vita
Course Syllabi
Administration: College of Education 1979-1995
---
Send comments to Frank Murray at fmurray@udel.edu
Last updated on December 17th, 1999.