Chair's Corner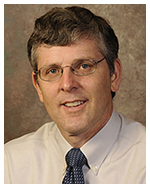 BHAN has become an epicenter for health. Our programs have increased in demand, and our students are doing incredible things in both research and service. Most recently our BHAN faculty and students volunteered at Vive tu Vida, an annual Hispanic family physical activity and healthy lifestyle event. Our students did a great job utilizing what they learn in class to promote the health of this local community. Our students have also been actively engaged in research and service learning projects, creating their own outreach and health promotion initiatives through their major clubs, and working to help us create the highest quality programs.
Not to be outdone, our faculty have been actively developing new research initiatives, creating new academic programs, and engaging students in a myriad of didactic and experiential learning opportunities. Regarding research, Dr. Jillian Trabulsi, is part of a team that recently received a $2 million, five-year grant from the National Institutes of Health to investigate the impact of diet composition during infancy on energy balance, satiety and growth. Drs. Peterson, Dominick, Orsega-Smith and Papas are leading a five year multi-institutional, statewide healthy communities initiative; and BHAN has now become the home of Delaware's Get Up And Do Something social marketing campaign, now in its 12th year. All of these initiatives involve our undergraduate and graduate students, and their contributions and skills are greatly appreciated.
As you can see, in BHAN, we not only provide classroom instruction, we also provide students with increasing opportunities to actively apply what they learn through real, authentic clinical and community health experiences. Faculty strive to create opportunities for students to gain hard skills, and enhance their ability to gain employment upon graduation.
Regarding our programs, our success rate for our Dietetic students passing the RD exam still remains at or near 100%. We also officially launched the Graduate Health Coaching Certificate program with an inaugural class of 8 students, and interest and demand has been growing rapidly. All of our graduate programs have increased in size, and our undergraduate Health Behavior Science major grew from 140 students to 220 students in one semester. In addition, we added new minors in Health, Physical Activity, and Disabilities; and Health and Wellness. As health care focuses more on health behavior, and prevention strategies, all of our programs are marketable, and in high demand.
The future looks very bright for our department, and we invite you to see what we have to offer. BHAN offers the highest quality education, and we focus on developing the skills and expertise needed to succeed in the 21st century.
If you are an alumni of one of our programs, please "like" us on Facebook, we have just launched our new Facebook page.

Here you can keep up with all the latest information and news on the BHAN faculty, students, and alumni.
Yours in health.

Mike Peterson, Chair & Professor
Department of Behavioral Health & Nutrition