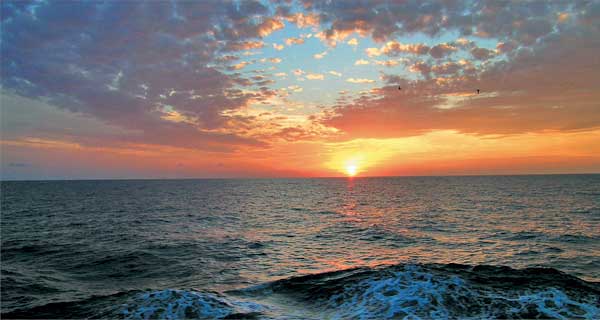 Sunset on the Delaware Bay.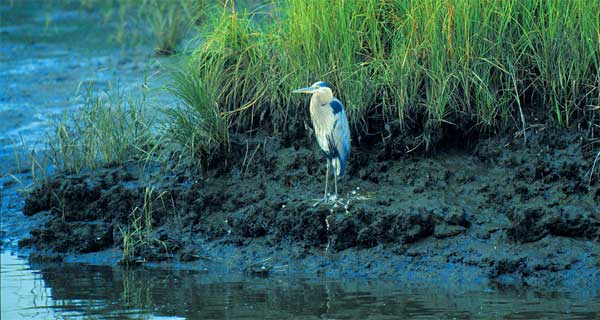 A Blue Heron hunting on the banks of an estuary.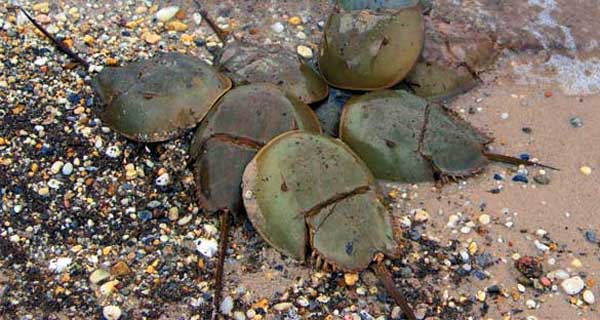 Horseshoe crabs are a critical part of the ecosystem in Delaware....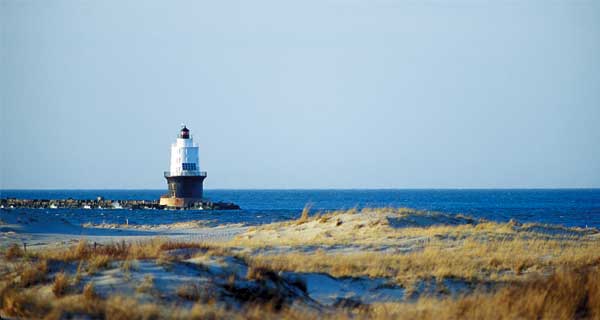 Cape Henlopen Lighthouse - a constant on the Delaware coastline.
Cool Run Grant Project
What it means for water quality on campus
Storm water management is a major challenge for the University of Delaware and the City of Newark. Runoff from the UD campus and the city contribute to nonpoint source pollution of area streams and excessive runoff that causes downstream flooding.
In an effort to address these concerns, the UD WATER Committee (Watershed Action Team for Ecological Restoration) is developing a watershed plan for the Cool Run tributary of the White Clay Creek. A team of five undergraduate interns is currently doing the legwork on the project and creating an action plan.
The focus of the grant project is the development of a watershed plan for the Cool Run tributary of the White Clay Creek. Currently, the funds obtained from this grant are now supporting the efforts of a five-member undergraduate student intern team to develop a watershed action plan for the Cool Run watershed.
It is the vision of this committee that the watershed plan will be used to strategize for future initiatives, ones that will improve the quality of storm water runoff and reduce its quantity. We believe this initiative is the key to improving water quality, enhancing stream health, and minimizing flooding. Combined with improved environmental education and more effective land-based nonpoint source pollution control measures, UD WATER believes it can drastically improve the overall health of the watershed.
*This project is partially funded by a State of Delaware Non-Point Source 319 grant, the Delaware Water Resources Center, and the UD Water Resources Agency.