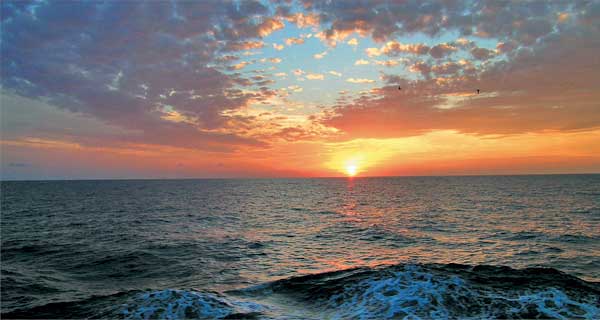 Sunset on the Delaware Bay.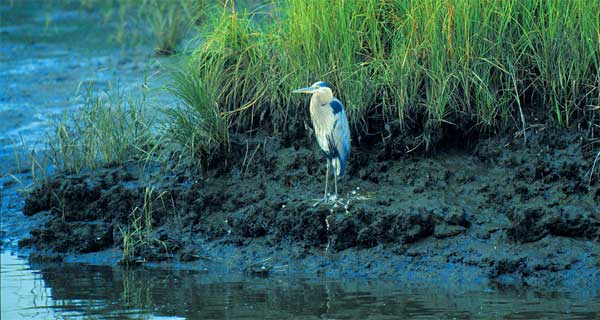 A Blue Heron hunting on the banks of an estuary.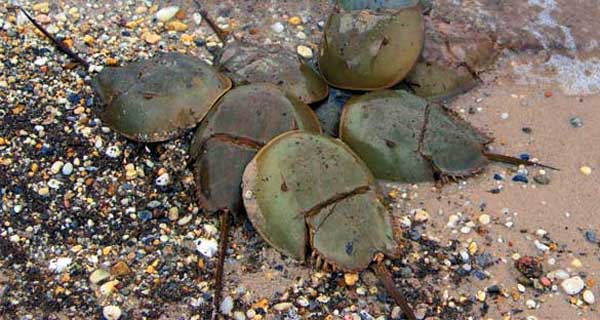 Horseshoe crabs are a critical part of the ecosystem in Delaware....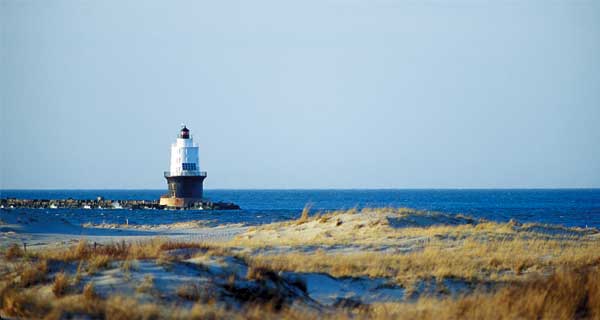 Cape Henlopen Lighthouse - a constant on the Delaware coastline.
UD WATER Team
The UD WATER Project, which stands for Watershed Action Team for Ecological Restoration, was formed in early 2008 as a collaborative initiative with the long-term goal of merging and facilitating university-wide efforts to minimize the environmental impacts of storm water runoff from our campus. The UD WATER initiative is synergistic with a goal of the University's Path to Prominence strategic plan to become a Green Campus.
The UD WATER team brings together a consortium of faculty, staff, and students from various departments and disciplines across campus to work collaboratively to implement creative and innovative storm water management techniques in the most holistic and efficient manner achievable. The ultimate goal for this team is to reduce the quantity and increase the quality of storm runoff from campus properties, which will ultimately benefit our local waterways and is consistent with the mission of EPA regulations requiring the University and City of Newark to have a National Pollutant Discharge Elimination System (NPDES) permit. Membership on this team include faculty and staff from Environmental Health and Safety, Facilities Planning and Construction, Facilities Grounds Maintenance Services, Delaware Water Resources Center and Department of Bioresources Engineering within the College of Agriculture and Natural Resources, the Delaware Geological Survey, the UD Water Resources Agency within the Institute for Public Administration in the College of Education and Public Policy, and stormwater specialists from the City of Newark. Perhaps most important, UD WATER is also funding five undergraduate interns who are working with UD faculty and staff to develop a watershed management plan for the UD campus.
In the future, the UD WATER team hopes to add other faculty and students at UD with an interest in water resource management to participate in our efforts to delineate the University campus as a storm water research laboratory for multiple disciplines. This UD WATER endeavor truly embraces the spirit of collaboration and provides a viable avenue that will best serve the storm water program and the University as a whole. For more details, or to join the UD WATER project, contact either of the project co-directors, Dr. Tom Sims (Delaware Water Resources Center; jtsims@udel.edu) or Jerry Kauffman (UD Water Resources Agency, jerryk@udel.edu).