IT-Client Support & Services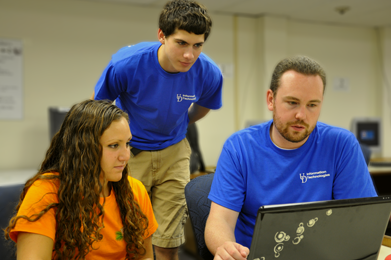 Client Support & Services (IT-CS&S) is often the first point of contact for students, faculty members, and staff members seeking help with technology. IT-CS&S focuses on helping the UD community use technology effectively and efficiently. IT-CS&S staff members also take the lead supporting productivity, research, and instructional tools for the UD community, student computing, research computing applications, LearnIT@UD, and assistance with hardware and software issues.
Student Support
Support for Purchasing and Owning Technology
Instruction & Faculty Support
The Research Computing team supports research at the University of Delaware and State agencies by providing access to databases essential to scholarly research, policy formation, information infrastructure, development, and economic growth.
Our support of research computing also includes helping researchers use the new Farber computing cluster and recruiting more researchers for future computing clusters.
Consulting services include assistance with data analysis, data extraction, statistical and mathematical software, geographic information systems, and scientific visualization software.