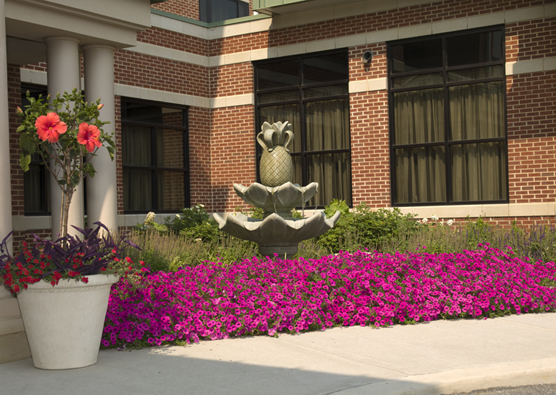 About us…
The Courtyard Newark at the University of Delaware offers all the services and amenities of a fine, business-class hotel, while also enhancing the educational and research opportunities for faculty and staff in the University's internationally respected hotel, restaurant and institutional management program.
The four-story, 126-room Courtyard by Marriott hotel is on UD's Laird Campus, off New London Road in Newark, next to the newly renovated John M. Clayton Hall Conference Center and the Laird Campus Residence Halls. The convenient location is ideal for serving visitors to the conference center or other University events, as well as the larger community.
The hotel is owned by the University of Delaware and managed by the Shaner Hotel Group. Shaner Hotels is a major holder of Marriott franchises and operates 45 hotels in the United States, Italy and the Bahamas.
The Courtyard Newark-University of Delaware is a great addition to the city of Newark, to the University and to the Department of Hospitality Business (HBM), and UD students will benefit from excellent experiential learning opportunities in a operating hotel.