Welcome to University of Delaware Authors. Faculty and staff can use this form to submit books to be reviewed for addition to the list of books edited or authored by factuly and staff at the University of Delaware. Submissions made from this form will be reviewed and may be edited prior to their addition on the University of Delaware Authors list.
1) Fill out the form 2) Submit the form 3) Upload your book cover
If you have difficulty accessing the form below please click here.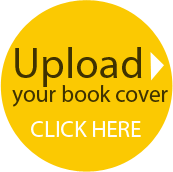 Remember to upload your cover!
Click on the icon to the right to email it to us.
To email us your book cover directly please send your cover to
udbooks-submissions@udel.edu or use the UD dropbox service.
NOTE: It is the responsibility of the author to obtain permission for book cover usage.