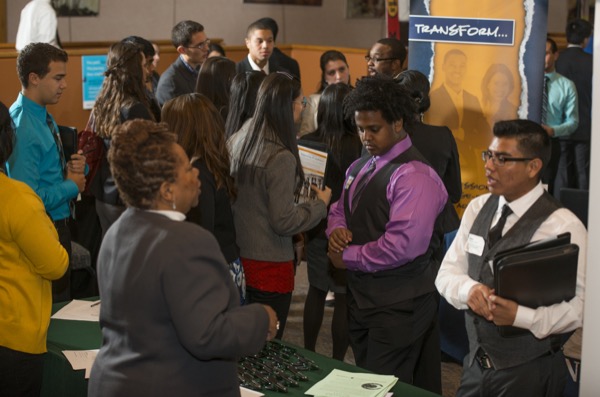 Nov. 14: Multi-Ethnic Career Conference
UD Career Services Center sets Multi-Ethnic Career Development Conference
11:29 a.m., Nov. 4, 2015--The University of Delaware Career Services Center will host its annual Multi-Ethnic Career Development Conference from 9 a.m.-3 p.m., Saturday, Nov. 14, at Clayton Hall on UD's Laird Campus.
The conference is geared toward undergraduate students from all ethnic backgrounds, with opportunities to meet national and regional employers, participate in interactive resume and interview sessions, and learn about individual leadership styles in order to identify areas for growth in future professional development. 
June 5: Blue Hen 5K
University of Delaware graduates planning to attend Alumni Weekend are encouraged to register for the annual Blue Hen 5K walk and run, which will be held Sunday morning, June 5.
June 6-9: Food and culture series
The 20th annual June Lecture Series at the Osher Lifelong Learning Institute at UD in Wilmington will be held June 6-9. Titled 'June a la Carte,' this year's program focuses on great political documents, feminism, world politics and a Newark cuisine sampler.
Students must register via Blue Hen Careers by Nov. 9 in order to attend the event.
The list of current employers registered includes but is not limited to: Air Products and Chemicals, Amazon, Capital One Retail Bank, Central Intelligence Agency (CIA), Christiana Care Health System, City Year, DuPont, Peace Corps, Target Corporation, Vanguard and Wawa. 
Over the course of the conference's history, a wide range of speakers have shared their wisdom and encouragement with attendees. 
The keynote speaker for this year's conference is Alex Ferrer, who was the host of Judge Alex, a courtroom program from Twentieth Television.
As the only television judge who had extensive police, legal and judicial experience, Ferrer resolved many complicated cases and was voted the most trustworthy figure in daytime television in 2008.
Ferrer will provide inspiration to students as he shares stories from his path to success while emphasizing the significance of education and perseverance.  
The official hashtag for the Multi-Ethnic Career Development Conference is #UDMECC. By using this hashtag throughout the conference, students can further engage with employers, Judge Alex and peers attending the event.  
Any posts with the hashtag #UDMECC will be featured across the Career Service's social platforms at @UDCareers.
A Twitter contest will take place prior to the conference from Nov. 2-14. Students are encouraged to use the hashtag #UDMECC when tweeting in order to receive points. The student with the most points will win a $100 gift card to Newark's Main Street. The winner must be present at the conference in order to claim the prize.
It is important to note that this event is open to University of Delaware students only. Students must register in Blue Hen Careers by Nov. 9.
To learn more, visit the conference's website or log in to Blue Hen Careers.
Article by Paxton Mittleman