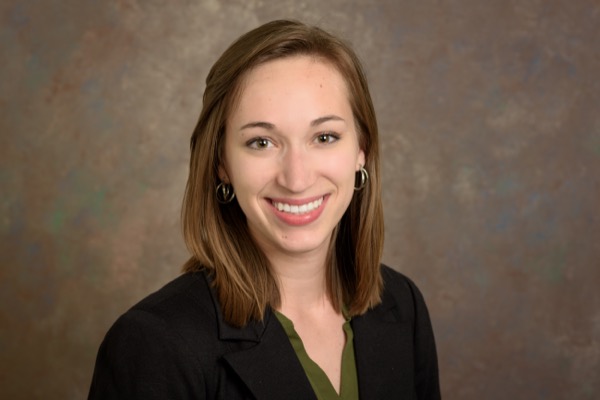 Laird Fellow
Biomedical engineering doctoral student wins prestigious award
9:03 a.m., May 4, 2016--For Danielle Valcourt, there was nothing quite like the rush of reaching Machu Picchu after a 40-mile winter hiking and camping trip through the high-altitude mountains in Peru.
But finding out that she had won the Laird Fellowship was a very close second for the biomedical engineering doctoral student at the University of Delaware.
National Medal of Science
President Barack Obama recently presented the National Medal of Science to University of Delaware alumnus Rakesh Jain.
Warren Award
Rosalind Johnson, assistant dean for student success in the NUCLEUS Program in UD's College of Arts and Sciences, was presented the John Warren Excellence in Leadership and Service Award during a May 26 ceremony.
First awarded in 1977 to honor the memory of George W. Laird, a mechanical engineering graduate of UD who died in an accident at the age of 35, the prestigious fellowship is awarded to candidates who exhibit character, creativity, imagination and perseverance. 
Recipients are encouraged to engage in broadening intellectual pursuits that may or may not directly apply to their chosen field.
For Valcourt, that will probably mean continuing to travel, especially to national parks and other places where she can hike and indulge her love of the outdoors.
It may also mean learning to ballroom dance, which would provide a nice diversion from her research in the lab of assistant professor Emily Day, where she is working on a controlled delivery system for a drug to treat triple-negative breast cancer (TNBC).
"TNBC accounts for 15 to 20 percent of all breast cancers and is particularly difficult to treat because it lacks the three common cell receptors seen on other subtypes," Valcourt explains. 
"So I'm trying to use a targeting agent on the surface of polymer-based nanoparticles that will selectively bind to TNBC cells and deliver an encapsulated drug. With this method, we hope to reduce the side effects that are currently seen with the encapsulated drug and selectively inhibit tumor growth."
Day says Valcourt has made excellent progress since she joined the lab less than a year ago.
"I'm delighted to have Danielle in my group because she's motivated, intelligent and passionate about performing research with potential to improve human health. She exemplifies the qualities of a Laird Fellow."
Valcourt, who earned her bachelor's degree in chemical and biomolecular engineering at Notre Dame in 2015, says that years of high school science projects set the stage for her future and provided her with experience in "overcoming the never-ending obstacles that mark scientific research."
She worked on a bridge project that taught her about the challenge of accurately controlling corrosion and on a biology project that forced her to change tactics when she realized that the salivary glands of fruit fly larvae were too delicate for the protocols she was using. 
"These projects ignited my passion for science and engineering and gave me that same sense of accomplishment that I got from overcoming a challenge on the hiking trail," Valcourt says. 
Despite being drawn to work in a lab, Valcourt has not lost her sense of adventure or her love of sports. 
"Overall," she says, "I hope to make hiking and sports lifelong hobbies, and I hope to make science and engineering my lifelong occupation and passion."
And, as a further break from the gravity of science, she's planning on entering a "Dance Your Ph.D." contest in the fall. Sponsored by Science magazine, the annual competition challenges scientists to explain their research through interpretive dance.
With her 10 years of training in dance forms from ballet, tap and jazz to lyrical and hip hop, Valcourt just might have a chance at the $1,000 prize.
Article by Diane Kukich
Photo by Evan Krape