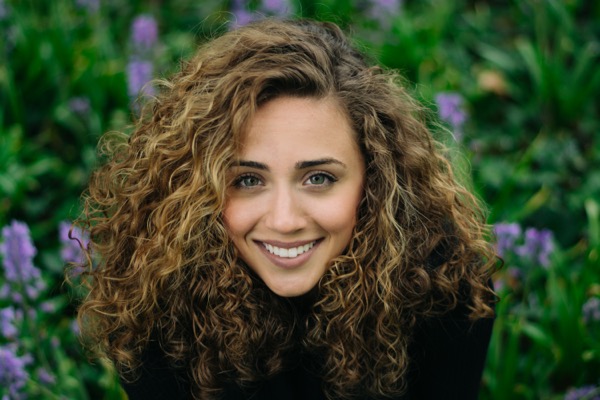 Twilight Induction speaker selected
Dombrowski to address UD's Class of 2020 at annual Twilight Induction Ceremony
10:46 a.m., May 9, 2016--The University of Delaware's 1743 Welcome Days leadership team has announced the winning student speaker for the annual Twilight Induction Ceremony. Sophomore Nikki Dombrowski, an Honors Program student majoring in human services, was selected from a highly competitive group of applicants to address UD's Class of 2020 as they experience their first moments on campus.
"What an honor it is to be chosen as the Class of 2020 Twilight Ceremony student speaker," Dombrowski said. "As this event is one of the first times that our first-year students will hear words of wisdom and advice from their peers, I hope that they can find both comfort and excitement through the experience. I can vividly remember the feeling of sitting down on the seemingly enormous Green, with thousands of strangers around me trying not to let the flames of their candles go out too soon. It was such a memorable moment for me, and I cannot wait to welcome these new faces to the University of Delaware!"
National Medal of Science
President Barack Obama recently presented the National Medal of Science to University of Delaware alumnus Rakesh Jain.
Warren Award
Rosalind Johnson, assistant dean for student success in the NUCLEUS Program in UD's College of Arts and Sciences, was presented the John Warren Excellence in Leadership and Service Award during a May 26 ceremony.
Dombrowski will join a panel of distinguished faculty and staff in welcoming the University's newest Blue Hens. 
The brief candlelight ceremony, now in its fifth year, serves as the opening weekend finale to 1743 Welcome Days -- a series of celebratory events facilitated through UD's Division of Student Life in collaboration with campus partners that is designed to welcome new students and assist them in making a successful transition to their life at the University.
All members of the University community are welcomed and encouraged to attend the Twilight Induction Ceremony on Monday, Aug. 29, at 7 p.m. on The Green south of Memorial Hall, and to participate in social media conversations via the hashtag #udwelcome. 
For more information on 1743 events, visit the website.
Photo by Mikey Draine