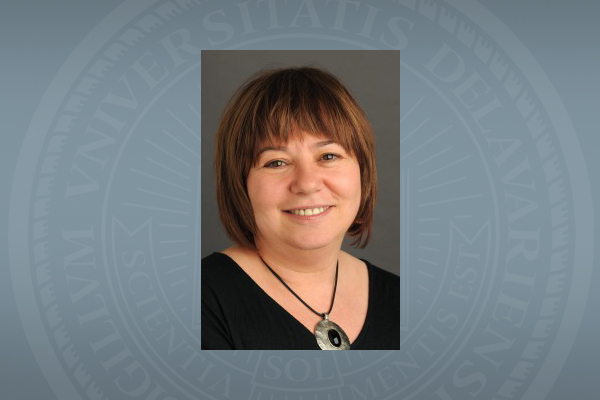 March 8: Gail Dines to speak
SAPE Committee to present anti-pornography feminist Gail Dines
4:58 p.m., March 4, 2016--The University of Delaware Sexual Assault Prevention and Education (SAPE) Committee will present Gail Dines, leading anti-pornography feminist and scholar, at 7 p.m., Tuesday, March 8, in Multipurpose Rooms A and B of the Trabant University Center. 
Dines will present "Sexism, Identity, and Intimacy in a Pornographic Culture" based on her acclaimed book, which argues that the dominant images and stories disseminated by the multibillion-dollar pornography industry promote and legitimize a gender system that undermines equality and encourages violence against women. 
June 5: Blue Hen 5K
University of Delaware graduates planning to attend Alumni Weekend are encouraged to register for the annual Blue Hen 5K walk and run, which will be held Sunday morning, June 5.
June 6-9: Food and culture series
The 20th annual June Lecture Series at the Osher Lifelong Learning Institute at UD in Wilmington will be held June 6-9. Titled 'June a la Carte,' this year's program focuses on great political documents, feminism, world politics and a Newark cuisine sampler.
Note that all attendees must be at least 18 years old and will be asked to show identification, as this presentation contains explicit images. 
Co-sponsors of the event include the Office of Equity and Inclusion, Student Wellness and Health Promotion, University of Delaware Police Department, the Office of the Dean of Students, Inter-Greek Council, Sexual Offense Support, and Men's Action Network. 
More information on Dines and a full list of SAPE events is available at the committee's website.