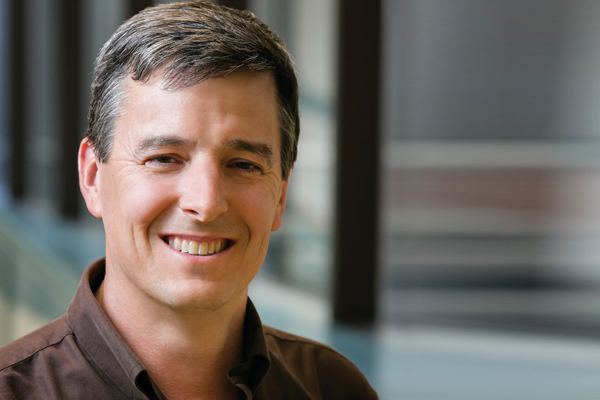 April 20: ECE Distinguished Lecture
University of Illinois researcher to speak on 'Electronics for the Human Body'
9:30 a.m., March 23, 2016--John Rogers, Swanlund Chair at the University of Illinois at Urbana-Champaign, will deliver the next talk in the University of Delaware's Department of Electrical and Computer Engineering Distinguished Lecture Series on April 20. 
The lecture, "Electronics for the Human Body," will take place from 3:30-4:30 p.m., Wednesday, April 20, in Mitchell Hall. A reception will follow in the DuPont Hall lobby.
June 5: Blue Hen 5K
University of Delaware graduates planning to attend Alumni Weekend are encouraged to register for the annual Blue Hen 5K walk and run, which will be held Sunday morning, June 5.
June 6-9: Food and culture series
The 20th annual June Lecture Series at the Osher Lifelong Learning Institute at UD in Wilmington will be held June 6-9. Titled 'June a la Carte,' this year's program focuses on great political documents, feminism, world politics and a Newark cuisine sampler.
Lecture abstract
Recent advances in materials, mechanics and manufacturing concepts enable the construction of high-performance electronic and optoelectronic systems with sizes, shapes and physical properties precisely matched to those of vital organs of the human body. 
Potential applications range from continuous physiological monitors, to minimally invasive surgical implements, to unique exploratory tools for neuroscience. This talk describes basic science and engineering aspects of systems that allow for skin-like, "epidermal" electronics with applications in health monitoring and clinical diagnostics, and optoelectronic interfaces to the brain, with applications in neuroscience research. 
About the speaker
John Rogers is the Swanlund Chair at the University of Illinois at Urbana-Champaign and director of the Seitz Materials Research Laboratory. His research includes basic and applied aspects of materials for unusual electronic and photonic devices, with an emphasis on bio-integrated and bio-inspired systems. 
He has published more than 500 papers and is inventor on over 80 patents, more than 50 of which are licensed or in active use. 
Rogers is a fellow of the IEEE, American Physical Society, Materials Research Society and American Association for the Advancement of Science, and a member of the National Academy of Engineering, the National Academy of Sciences, and the American Academy of Arts and Sciences. 
His research has been recognized with many awards, including the ACS Baekeland Award (2007), a MacArthur Fellowship (2009), the Lemelson-MIT Prize (2011), the MRS Mid-Career Researcher Award (2013), the Smithsonian Award for American Ingenuity (2013) and the ETH Zurich Chemical Engineering Medal (2015). Rogers earned his doctorate from MIT in 1995.