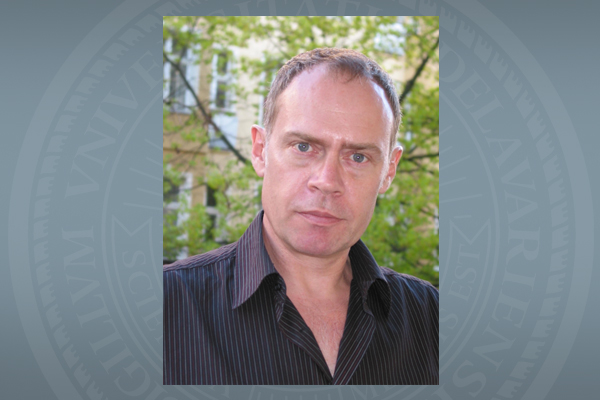 March 9: Protesting inequality
Guest lecture to consider Occupy Wall Street, other protests
8:41 a.m., March 4, 2016--Historian Warren Breckman of the University of Pennsylvania will speak at the University of Delaware from 12:20-1:10 p.m. on Wednesday, March 9, about Occupy Wall Street and other protests for social justice and political change.
The talk, in 217 Gore Hall, is part of the Center for Global and Area Studies' ARSC300 course and speaker series, "Issues in Global Studies," but is also open to all students and to the public. 
June 5: Blue Hen 5K
University of Delaware graduates planning to attend Alumni Weekend are encouraged to register for the annual Blue Hen 5K walk and run, which will be held Sunday morning, June 5.
June 6-9: Food and culture series
The 20th annual June Lecture Series at the Osher Lifelong Learning Institute at UD in Wilmington will be held June 6-9. Titled 'June a la Carte,' this year's program focuses on great political documents, feminism, world politics and a Newark cuisine sampler.
The theme for this semester's series is "Capitalism and Global Entanglements: Conflict, Cooperation and Domains of Violence."
Breckman will discuss Occupy Wall Street as a highly successful protest against corporate influence, which also signaled a new form of worldwide protest for groups and individuals advocating social justice and political change. He will investigate this new style of activism and its democratic philosophies, illuminating the changing role of street politics and political protest in the 21st century.
Breckman is the Rose Family Endowed Term Professor of modern European intellectual and cultural history at the University of Pennsylvania. His books include Marx, the Young Hegelians, and the Origins of Radical Social Theory: Dethroning the Self; European Romanticism: A Brief History with Documents; and Adventures of the Symbolic: Post-Marxism and Radical Democracy.
In addition to his books, he has published articles on the history of philosophy and political thought, the development of consumer culture, modernism and urban culture, historical theory, contemporary theory and nationalism.