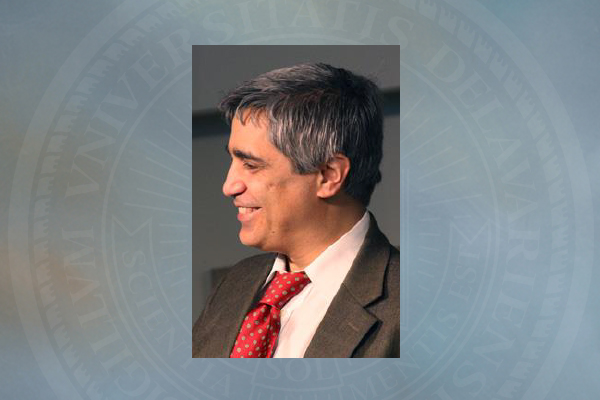 Feb. 16: Dante and liberty
Esolen to discuss 'Dante and the Glorious Liberty of the Children of God'
12:44 p.m., Feb. 5, 2016--Anthony Esolen, professor of English at Providence College, will present a free public lecture on "Dante and the Glorious Liberty of the Children of God" at 7:30 p.m., Tuesday, Feb. 16, in 206 Kirkbride Hall on the University of Delaware campus in Newark.
The presentation, with a focus on conceptions of liberty, will be followed by a question-and-answer session.
June 5: Blue Hen 5K
University of Delaware graduates planning to attend Alumni Weekend are encouraged to register for the annual Blue Hen 5K walk and run, which will be held Sunday morning, June 5.
June 6-9: Food and culture series
The 20th annual June Lecture Series at the Osher Lifelong Learning Institute at UD in Wilmington will be held June 6-9. Titled 'June a la Carte,' this year's program focuses on great political documents, feminism, world politics and a Newark cuisine sampler.
Esolen teaches Renaissance English literature and the development of Western civilization at Providence College. 
His acclaimed translation of Dante's Divine Comedy was published by The Modern Library and James Richardson of Princeton University wrote, "Anthony Esolen's new translation renders [Dante] so sensitively that [he seems to be] in the same room with us. … It is living writing." 
Esolen is the author or translator of over a dozen books, is the former editor of Touchstone magazine, and is a popular lecturer on literary and religious subjects. 
The lecture is sponsored by the Society of Catholic Scholars of Delaware, the University of Delaware's Department of Philosophy and the St. Thomas More Society of Delaware.