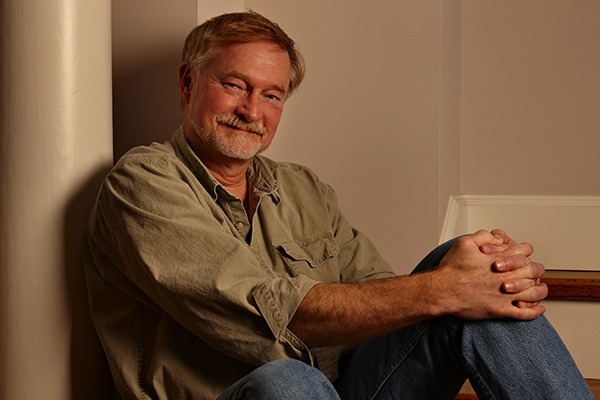 April 6: 2016 UDLA annual dinner
'Dead Wake' author Erik Larson to speak at UD Library Associates annual dinner
1:21 p.m., Aug. 11, 2015--Erik Larson, author of Dead Wake: The Last Crossing of the Lusitania, will be the featured speaker at the University of Delaware Library Associates annual dinner to be held Wednesday, April 6, 2016.
Larson is an American journalist and master of narrative non-fiction whose most recent book, Dead Wake, considers the human and historical implications of the 1915 sinking of the ocean liner Lusitania by a German U-boat. A total of 128 Americans died in the sinking and in response the United States eventually entered World War I.
June 5: Blue Hen 5K
University of Delaware graduates planning to attend Alumni Weekend are encouraged to register for the annual Blue Hen 5K walk and run, which will be held Sunday morning, June 5.
June 6-9: Food and culture series
The 20th annual June Lecture Series at the Osher Lifelong Learning Institute at UD in Wilmington will be held June 6-9. Titled 'June a la Carte,' this year's program focuses on great political documents, feminism, world politics and a Newark cuisine sampler.
The book has been on The New York Times bestseller list since April and the Washington Post writes that the "enthralling and richly detailed account demonstrates that there was far more going on beneath the surface than is generally known... Larson's account is the most lucid and suspenseful yet written, and he finds genuine emotional power in the unlucky confluences of forces, 'large and achingly small,' that set the stage for the ship's agonizing final moments."
Larson also is author of the acclaimed The Devil in the White City (2003), about the 1893 Chicago World's Fair and serial killer Dr. H.H. Holmes, and In the Garden of Beasts (2011), about the experiences of William E. Dodd, America's first ambassador to Hitler's Nazi Germany. A key character in the book is George S. Messersmith, the American consul general in Berlin, whose papers are available online through the University of Delaware Special Collections.
Those interested in attending the April 6 presentation are asked to save the date.
The printed invitation will be mailed in early March 2016. All members of the University of Delaware Library Associates will be sent an invitation. Other interested persons may send an email message to UDLA@udel.edu or call the Library Administration at 302-831-2231 to request a printed invitation. Cost information will be forthcoming in the printed invitation.
For details, see the flyer.
Photo by Benjamin Benschneider, copyright, all rights reserved