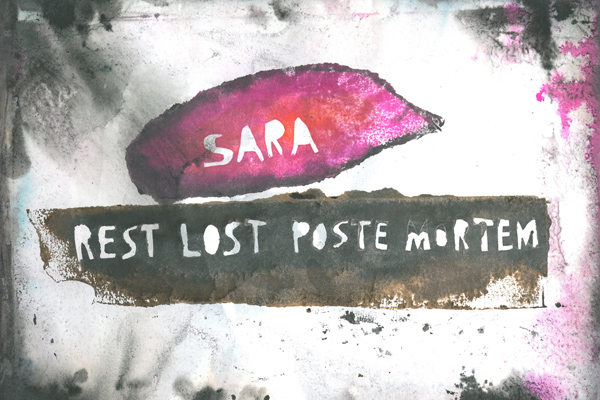 Sept. 9-Dec. 11: 'ReSoundings'
University's Mechanical Hall Gallery to host exhibition 'ReSoundings'
9:56 a.m., Aug. 19, 2015--The University Museums of the University of Delaware will present the exhibition "ReSoundings//Garth Erasmus and Siemon Allen," on view from Sept. 9 through Dec. 11 in the Mechanical Hall Gallery.
Sound is an archeological and navigational tool for exploring the richly complicated terrain of South African history for artists Garth Erasmus and Siemon Allen. Through their work in "ReSoundings," visitors enter a world of South African chronologies and heritage deeply rooted and specific yet resonant beyond national borders.
June 5: Blue Hen 5K
University of Delaware graduates planning to attend Alumni Weekend are encouraged to register for the annual Blue Hen 5K walk and run, which will be held Sunday morning, June 5.
June 6-9: Food and culture series
The 20th annual June Lecture Series at the Osher Lifelong Learning Institute at UD in Wilmington will be held June 6-9. Titled 'June a la Carte,' this year's program focuses on great political documents, feminism, world politics and a Newark cuisine sampler.
Allen's installation is inspired by his ongoing analysis of the beloved Afrikaans folk song, Daar Kom Die Alibama (There Comes the Alabama). Albeit contested, its purported namesake is the eponymous Confederate raider, CSS Alabama, which docked in the Cape in 1863 and 1864. 
For Allen, an Afrikaans folk song associated with maritime trade and the Confederacy has connected the artist to his port of birth in Durban, South Africa, and his present home in Richmond, Virginia. 
Allen brings visual order to interrelated histories and conflated trajectories that include South Africa's maritime and colonial histories, the American Civil War and the transatlantic slave trade. 
Similarly, Erasmus' work reminds viewers that South African history did not begin with apartheid or even with the entry of the Dutch into the Cape Colony, now Cape Town, in April of 1652. Rather, its cultural, linguistic, creative and artistic legacies are as old as humankind. 
Since the 1980s, Erasmus has been deeply invested in the life and cultural heritage of South Africa's indigenous inhabitants, among them Sara Baartman and Autshumato. Their histories inspire Erasmus' sound art, seen and heard in the exhibition.
"ReSoundings" forms part of the broader University of Delaware Creative Campus grant-funded project, Cape ReSoundings, sponsored by the College of Arts and Sciences Interdisciplinary Humanities Research Center (IHRC).
Erasmus and Allen will be on hand for a celebratory opening program and performances from 5-7 p.m., Wednesday, Sept. 9, at Mechanical Hall Gallery. Those who plan to attend can RSVP via email at universitymuseums@udel.edu or by calling 302-831-8037. 
About the artists 
Garth Erasmus was born in 1956 in Uitenhage, Eastern Cape. He currently resides in Brackenfell, a northern suburb of Cape Town. 
A graduate of Rhodes University in Grahamstown, Erasmus has dedicated his creative life to teaching art to children and, more broadly, to providing avenues of education and healing through the arts. 
He has held several international residencies, most recently the University of Delaware artist-in-residence partnership with Nemours/Alfred I. duPont Hospital for Children.
Born in Durban in 1971, Siemon Allen received degrees from Technikon Natal (now Durban University of Technology) and Technikon Natal School of Art. 
Allen was a founding member of the FLAT gallery, an artist's initiative active in Durban from 1993 to 1995. 
He lives in Richmond, Virginia, where he is visiting assistant professor of sculpture and extended media at Virginia Commonwealth University. 
About University Museums
University Museums seeks to enhance the educational and scholarly mission of the University of Delaware through the exhibition, online presentation, study, preservation and growth of its unique collections in 20th and 21st century American art (with particular strengths in the Brandywine School, African American art and photography), minerals and pre-Columbian ceramics. 
University Museums enriches cultural life beyond the campus through presentation of the work of recognized artists, and through outreach programs to selected audiences, including K-12 students, educators and historically black colleges and universities.
Admission to all University Museums exhibitions and events is free and open to the public. RSVP for events as requested.
Guided tours are available by request. To book a tour, call 302-831-8037 or write to universitymuseums@udel.edu.
Museum hours are noon-8 p.m. on Wednesdays, noon-5 p.m. Thursdays through Sundays. The museums are closed during University breaks and holidays.
For general information, call 302-831-8037 or visit the University Museums website.