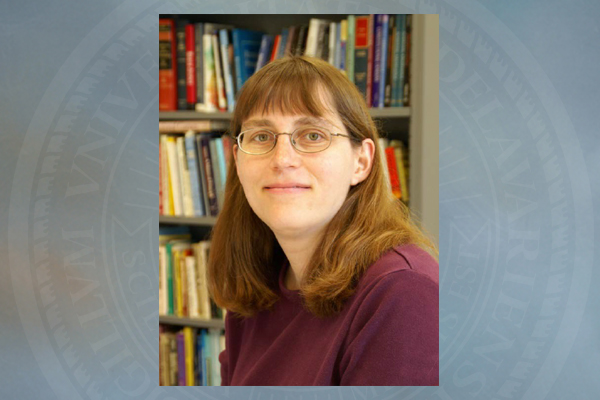 Nov. 21: 'Social Movements'
Michigan's Anderson to deliver American Philosophical Association Lecture
8:55 a.m., Sept. 16, 2014--Elizabeth S. Anderson of the University of Michigan will speak on "Social Movements and Moral Progress" in the inaugural American Philosophical Association Lecture at 3 p.m., Friday, Nov. 21, in 104 Gore Hall on the University of Delaware campus in Newark.
The lecture, which is free and open to the public, is sponsored by the American Philosophical Association (APA), by UD's Department of Philosophy and Department of Women and Gender Studies, and by the Center for Science, Ethics and Public Policy.
June 5: Blue Hen 5K
University of Delaware graduates planning to attend Alumni Weekend are encouraged to register for the annual Blue Hen 5K walk and run, which will be held Sunday morning, June 5.
June 6-9: Food and culture series
The 20th annual June Lecture Series at the Osher Lifelong Learning Institute at UD in Wilmington will be held June 6-9. Titled 'June a la Carte,' this year's program focuses on great political documents, feminism, world politics and a Newark cuisine sampler.
The lecture, celebrating APA's 40th year on the UD campus, will draw lessons in moral epistemology from the movement of British abolitionists to end slavery.
Anderson is president of the APA's Central Division and the Arthur F. Thurnau Professor and John Dewey Distinguished University Professor of Philosophy and Women's Studies at the University of Michigan.
She teaches courses in ethics, social and political philosophy, political economy, philosophy of the social sciences, and feminist theory. 
Her research focuses on democratic theory, equality in political philosophy and American law, racial integration, the ethical limits of markets, theories of value and rational choice (alternatives to consequentialism and economic theories of rational choice), the philosophies of John Stuart Mill and John Dewey, social epistemology, and feminist epistemology and philosophy of science. 
Anderson is currently working on the history of egalitarianism, with a special focus on the social epistemology of moral learning, taking the history of abolitionism as a central case study. 
She designed and was the first director of the Program in Philosophy, Politics, and Economics at the University of Michigan.
About the APA
APA, which has its national office on the UD campus, is the leading philosophical learned society in North America, having been founded in 1900 and representing nearly 10,000 members. 
The APA and UD have a long-standing relationship dating back to 1975, when the APA established its national office on the UD campus.
Through the University's generosity, the APA has been proud to be part of the UD community for the last four decades, a representative said. 
In November, the APA's board of officers will hold its annual in-person meeting at UD, bringing more than 20 prominent philosophers to campus. 
In coordination with that meeting, Anderson will present the inaugural APA Lecture to benefit the UD community and celebrate the APA's 40th year on campus.