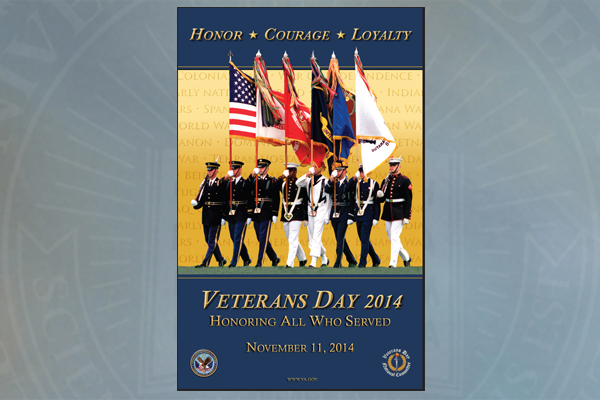 Nov. 11: Veterans Day observance
Blue Hen Veterans, ROTC plan special Veterans Day observance
8:21 a.m., Nov. 10, 2014--The University of Delaware Blue Hen Veterans student organization, in cooperation with the ROTC units on campus, will hold a special Veterans Day observance on Tuesday, Nov. 11.
A color guard will be on hand and a moment of silence will be observed in between classes beginning at 10:45 a.m. on The Green.
June 5: Blue Hen 5K
University of Delaware graduates planning to attend Alumni Weekend are encouraged to register for the annual Blue Hen 5K walk and run, which will be held Sunday morning, June 5.
June 6-9: Food and culture series
The 20th annual June Lecture Series at the Osher Lifelong Learning Institute at UD in Wilmington will be held June 6-9. Titled 'June a la Carte,' this year's program focuses on great political documents, feminism, world politics and a Newark cuisine sampler.
Also, Blue Hen Veterans will display flags on The Green to represent all service members who have died in service to their country since 9/11 in the fight against global terror.
Darrell Wisseman, president of Blue Hen Veterans, said 684 U.S. flags will be placed north of Memorial Hall "in remembrance of the 6,838 service members that have died in Iraq and Afghanistan since 9/11."
In addition to the moment of silence, there will be a Blue Hen Veterans table at the north end of The Green by the Delaware Avenue crosswalk from 8 a.m.-3 p.m. with information about student veteran resources on campus.
"The Office of the Dean of Students is working to increase awareness of our population of student veterans and service members within our campus community," José-Luis Riera, dean of students at UD, said. "Student veterans and service members have unique needs during their college experience and we feel that as a state flagship institution that UD take a lead in creating an environment on campus where these students will thrive academically and socially."
Of the Tuesday observance, Riera said he "is proud to see the Blue Hen Veterans and our ROTC communities coming together to lead the campus in an important moment of reflection and pause for Veterans Day, a day that deserves our attention as we remember those who have served their country sacrificially."
Wisseman said Blue Hen Veterans is a registered student organization that provides military veterans and their families at UD with the resources, support and advocacy needed to successfully transition to college, excel academically and gain employment post-graduation. 
The organization holds general meetings twice a month, offers a Veteran Writer Workshop series sponsored by the UD Center for Counseling and Student Development, organizes veteran social gatherings on and off campus and sponsors career networking events with employers.
Blue Hen Veterans can be contacted on campus at 019E Perkins Student Center, by email at BlueHenVets@gmail.com and on Facebook and Twitter.