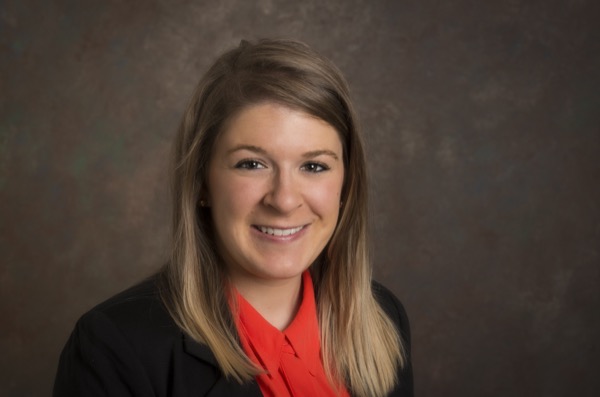 Unexplored roads
Biomedical engineering graduate student is 2015 Laird Fellow
1:36 p.m., May 12, 2015--Growing up in the Pacific Northwest, Keely Heintz, a University of Delaware doctoral student in biomedical engineering, was taught to get outside and explore through weekend camping and hiking trips.
"My mom always encouraged us to venture down the unexplored road, as you never quite know what great things you'll find," she says. "We used to play a game where we'd flip a quarter on bike rides to tell whether we'd go left or right, with the ultimate goal of getting lost and seeing new places and things."
National Medal of Science
President Barack Obama recently presented the National Medal of Science to University of Delaware alumnus Rakesh Jain.
Warren Award
Rosalind Johnson, assistant dean for student success in the NUCLEUS Program in UD's College of Arts and Sciences, was presented the John Warren Excellence in Leadership and Service Award during a May 26 ceremony.
As the winner of the 2015 George W. Laird Merit Fellowship, Heintz will now have new opportunities to follow unexplored paths, as the award is aimed at encouraging recipients to become engaged in broadening intellectual pursuits that may or may not be of direct application to their chosen field of study.
Heintz went from venturing down unexplored trails in the woods as a child to following unexpected paths as a bioengineering student at Oregon State University, where she spent two years studying abroad. 
Her first year abroad was at the Danish Technical University, where she took graduate-level classes in biotechnology that were not then offered at Oregon State. The second year was as a sponsored U.S. participant of the Congress Bundestag Youth Exchange Program, where she learned to speak German fluently, took biotechnology classes at the Technical University of Dresden, and completed a five-month engineering internship. 
"Most engineers don't choose to study abroad for fear it might set them behind, but it helped me figure out where I want to go and what I want to do without being heavily influenced by my peers or by academic expectations," Heintz says. "So when I returned to OSU, I worked to change this perception and help other engineering students plan their own life-changing ventures overseas."
Heintz figured out very early on that she wanted to go into engineering, but she also had a strong interest in human health issues and won a local science fair award in eighth grade with a project that examined age, gender and lifestyle impacts on lung capacity.
Now those two interests have intersected in her doctoral research, which addresses the creation of biomimetic microfluidic systems within cell-compatible hydrogels.
"In her short time here, Keely has taken a new laser-based biomaterials fabrication technique from an idea to a reality," says her adviser, assistant professor John Slater.
Heintz is using a high-powered laser to cut microchannels into hydrogels, which are water-loving Jell-O-like polymer networks. When cells are grown in these hydrogels, the resulting microtissue can serve as a platform for drug testing.
"We're developing methods that can be applied to make 'organs-on-a-chip,'" Heintz explains. "These three-dimensional constructs should provide more accurate information about how pharmaceutical drugs would actually react in the body than the traditional approach of testing components on cells grown in a petri dish."
To capture detailed images of her hydrogels, Heintz has learned how to use advanced confocal microscopy systems, a skill she hopes will be useful in her future career. It's also a skill that complements one of her hobbies — photography. 
When she finishes her doctorate, Heintz plans to pursue a career doing research in industry at the interface between microfluidics and cell engineering, perhaps in the development of medical diagnostic tools or artificial organs.
"I've found that this discipline offers a nice balance between engineering and health-related research and allows me to engage the two fields that interest me the most," she says. "Nothing is more important to quality of life than health and well-being. I want to help solve medical problems, those problems that deeply affect mankind, using my skills in math and science."
Heintz is the 38th engineering student at UD to win the Laird Fellowship, and, like Laird himself, each could be described as "a new and different kind of engineer."
"From what I've heard about George Laird, he was an exceptional man with a great curiosity and enthusiasm for life's adventures," Heintz says. "I'm looking forward to using this award money as a tribute to the very full and adventurous life he led by taking up horseback riding and violin lessons again, by buying a road bike to see more of Delaware — my home-away-from-home — traveling to Switzerland this Christmas, and by upgrading my photography equipment so I can take pictures to remember it all."
"I'm also greatly looking forward to meeting the past Laird Fellows throughout the years to come and am sincerely thankful to the selection committee for this opportunity," she adds.
About the Laird Fellowship
First awarded in 1977 to honor the memory of George W. Laird, a mechanical engineering graduate of UD who died in an accident at the age of 35, the prestigious fellowship is awarded to candidates who exhibit character, creativity, imagination and perseverance. 
The award encourages recipients to engage in broadening intellectual pursuits that may or may not directly apply to their chosen field.
Article by Diane Kukich
Photo by Kathy F. Atkinson