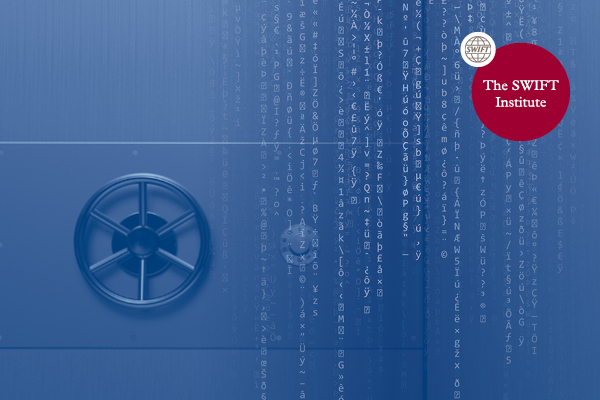 May 18: SWIFT cybersecurity conference
Experts in finance, technology and law to visit UD for cybersecurity conference
1:22 p.m., May 7, 2015--The SWIFT Institute will partner with the University of Delaware's Cybersecurity Initiative, Alfred Lerner College of Business and Economics and College of Engineering to host a one-day conference on cybersecurity issues impacting the global financial industry.
The conference is scheduled Monday, May 18, and will consider several important questions: As cyber threats rise in number and grow in sophistication, what key cybersecurity strategies should banks and financial institutions utilize today? What is needed to protect information and critical financial systems? What cooperative initiatives are needed in the industry, and what coordinating support must the public sector provide?
June 5: Blue Hen 5K
University of Delaware graduates planning to attend Alumni Weekend are encouraged to register for the annual Blue Hen 5K walk and run, which will be held Sunday morning, June 5.
June 6-9: Food and culture series
The 20th annual June Lecture Series at the Osher Lifelong Learning Institute at UD in Wilmington will be held June 6-9. Titled 'June a la Carte,' this year's program focuses on great political documents, feminism, world politics and a Newark cuisine sampler.
These and other issues will be discussed by leading academics and experts from the worlds of finance, technology and law enforcement during a series of four panels.
Starnes Walker, founding director of the UDCSI, and former chief technology officer for the U.S. Navy's U.S. Fleet Cyber Command and director of research at the U.S. Department of Homeland Security, will chair the conference.
There will be keynote addresses by Elizabeth Petrie, director of strategic intelligence analysis at Citigroup, at 9:45 a.m. and by Lance James, head of cyber intelligence at Deloitte and Touche, at 4:15 p.m.
Panel discussions will include:
"New Financial Products and their Security Vulnerabilities," featuring:
David Ebert, director, DHS Visual Analytics Center of Excellence, Purdue University
Sarah Cortes, president, Inman Technology
Shaun Brady, principal, MITRE
Raj Kedda, global head of IRM, Barclaycard
The panel will be moderated by Stephan Bohacek, UD associate professor of electrical and computer engineering and computer and information sciences.
"Malicious Insider Threats," featuring: 
Benjamin Stone, lead, Cyber Criminal Squad, FBI, Philadelphia
Dan Velez, director of insider threats, Raytheon
David Feather, senior director, Transformation, Honeywell FM&T
The panel will be moderated by John D'Arcy, UD assistant professor of accounting and management information systems.
"Cyber Security Tools: What is coming and what more is needed?" featuring: 
Pete Fischer, ISR director of technology, Sierra Nevada Corp.
Johan Hybinette, CISO, Hosting.com
Xin Hu, research scientist, IBM Research
Joerg Weber, head of attack monitoring, Barclays
The panel will be moderated by Haining Wang, UD professor of electrical and computer engineering.
"Information Supply Chain post-Snowden," featuring:
John W. Ryan, president and CEO, Conference of State Bank Supervisors 
Lance James, head of cyber intelligence, Deloitte and Touche
Edward Amoroso, CISO, AT&T
Evan Wolff, partner, Crowell and Moring, Washington, D.C.
The panel will be moderated by Hui Fang, UD assistant professor of electrical and computer engineering and computer and information sciences.
Lunch will be provided, and a networking reception will begin in the afternoon.
Registration is free of charge; spaces are limited.
Click here for the full SWIFT cybersecurity conference agenda and click here to register for the conference.