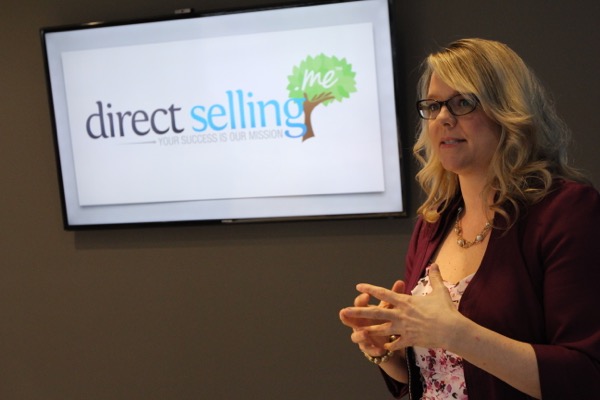 Hen Hatch finalists
UD's Horn Program announces six startup ideas as Hen Hatch competition finalists
3:09 p.m., March 25, 2015--The Horn Program in Entrepreneurship has announced the finalists of Hen Hatch, the University of Delaware's premier business startup funding competition.
On March 13 and 20 at the Horn Program's Venture Development Center, 21 semifinalists pitched their business ideas to a set of judges, who selected the top three business ideas from each track to advance to the final round.
National Medal of Science
President Barack Obama recently presented the National Medal of Science to University of Delaware alumnus Rakesh Jain.
Warren Award
Rosalind Johnson, assistant dean for student success in the NUCLEUS Program in UD's College of Arts and Sciences, was presented the John Warren Excellence in Leadership and Service Award during a May 26 ceremony.
Finalists in the student track are:
GoHappy, led by electrical and computer engineering graduate student Elpiniki Apostolaki-Iosifidou: An application that provides real-time notifications of offers, specials and deals of local businesses.
ProjectedU, led by entrepreneurship and technology innovation student Benjamin Rapkin and mechanical engineering student Austin Crouse: Creating a culture of engagement within universities by using existing in-classroom projection systems in between class periods to engage students with the messages they care about.
The Practice Set, led by electrical engineering student Keith Doggett and finance student Jordan Gonzalez: A website aimed at providing in-depth solutions and problems to students taking upper level science, technology, engineering and mathematics (STEM) courses.
Finalists in the alumni, faculty and staff track are:
Art Preservation Index, led by alumna Emily MacDonald-Korth: Quantifying fine art longevity to benefit art world stakeholders.
SimUCare (formerly Fidelity Masters), led by nursing faculty members Amy Cowperthwait and Heiddy DiGregorio and alumni Amy Bucha and Robert Tilly: Low-cost, lower-tech health care simulation products that focus on improving patient safety, foster patient centered feedback and teach shared decision making between patients, family members and health care teams.
GoShare, led by alumnus Shaun Savage: A mobile application that connects people who have a pickup truck, van or SUV with people who need help moving, hauling, towing, shipping and delivering goods.
This year's Hen Hatch competition is part of the Horn Program's inaugural Innovation and Entrepreneurship Showcase on Tuesday, April 28. 
The showcase also features a panel discussion on intellectual property, an exhibition of innovative projects from UD's National Science Foundation I-Corps Sites and First Step Grand Challenges programs, an award ceremony and a networking reception.
The UD community is invited to watch the Hen Hatch finalists pitch their ideas to a panel of seasoned entrepreneurs, investors and business executives in the final round.
Judges will include Tanya Bakalov, co-founder and senior vice president of operations, SevOne; Wayne Kimmel, managing partner, SeventySix Capital; Jeff Davison, general partner, Leading Edge Ventures; Kris Vaddi, group vice president, Incyte Corp.; and Dawn Willey, founder and chair, Bridgeforce and CMC.
Following the main program, a $50,000 prize pool in startup cash and services will be awarded in a ceremony. Hors d'oeuvres and refreshments, including beer and wine, will be provided.
Registration is $5 for students with a valid student ID and $20 for attendees who register by April 3. Seating is limited and general admission sales will continue until the event is sold out.
All attendees are asked to register in advance online.