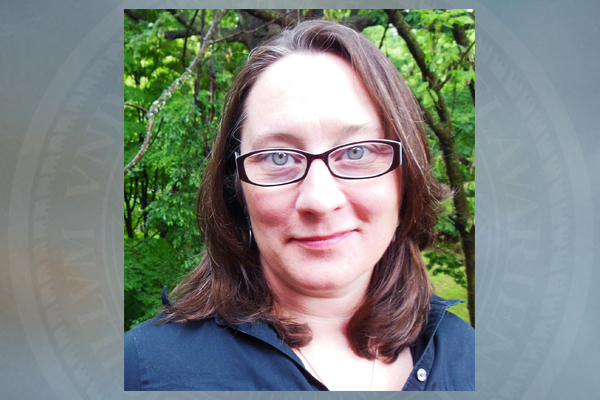 ACLS Public Fellow
UD alumna Moses to help develop public programs at National Constitution Center
10:13 a.m., July 8, 2014--Jennifer Lee Moses, who received her doctorate in American history from the University of Delaware in 2012, has been named an American Council of Learned Societies (ACLS) Public Fellow. 
Moses joins a cohort of 20 public fellows, all recent Ph.D. recipients, who will pursue two-year assignments at one of a diverse set of partnering host organizations in government and the non-profit sector. She has been appointed as a program developer at the National Constitution Center in Philadelphia, starting this September, and continuing for two years.
National Medal of Science
President Barack Obama recently presented the National Medal of Science to University of Delaware alumnus Rakesh Jain.
Warren Award
Rosalind Johnson, assistant dean for student success in the NUCLEUS Program in UD's College of Arts and Sciences, was presented the John Warren Excellence in Leadership and Service Award during a May 26 ceremony.
During her fellowship, Moses will collaborate with the museum's exhibitions and education departments in developing and enhancing interpretive and public programs to engage audiences in museum content on site and online on topics ranging from the civil rights movement to the election of 2016. She also will serve as a liaison to the center's offices of marketing and communications, and development. 
"I'm very excited and also relieved because the job market for history Ph.D.s is very hard right now," said Moses. She grew up in Park Forest, Illinois, and did her doctoral research at UD under the guidance of Peter Kolchin, Henry Clay Reed Professor of History. 
"The appointment will draw on my knowledge of constitutional and civil rights history, as well as my experience in theatre, museums and public and digital history. It's an amazing opportunity to learn about how a large museum fosters engagement between the public and the past."
Funded by The Andrew W. Mellon Foundation, the ACLS Public Fellows program is designed to expand the reach of doctoral education in the humanities and allows recent doctoral recipients in the humanities to gain significant experience in a variety of fields, including communications, public policy, arts management and digital media. The program provides an annual stipend of $65,000 as well as health insurance for the fellow.
"The Public Fellows program attracts talented, motivated Ph.D.s who seek to put their advanced education to productive use outside of the academy," said John Paul Christy, ACLS director of public programs. "The diversity of our institutional partnerships, from the American Refugee Committee to Kiva to the Smithsonian, demonstrates just how valuable a humanities Ph.D. can be to a wide variety of careers beyond the classroom."
For more information on Moses' appointment, visit the ACLS website.