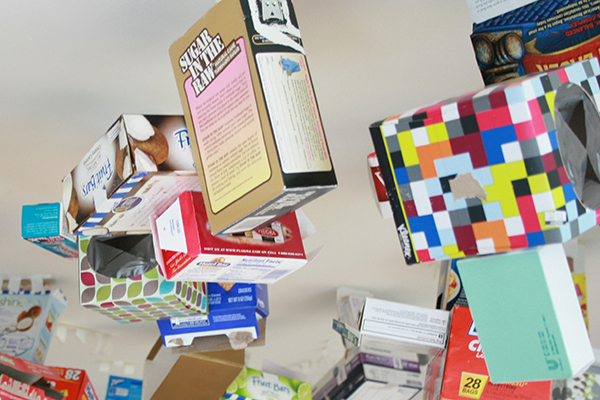 Sept. 18: Art conversation
Artists Hassinger, Clark to discuss work during reception at Mechanical Hall
11:44 a.m., Sept. 11, 2013--Artists Maren Hassinger and Sonya Clark, whose work is featured in the exhibition "Boxes, Combs and Constellations," will be featured in a conversation at 6 p.m., Wednesday, Sept. 18, at the University of Delaware's Mechanical Hall Gallery.
The open discussion will be moderated by Camara Dia Holloway, assistant professor of art history.
June 5: Blue Hen 5K
University of Delaware graduates planning to attend Alumni Weekend are encouraged to register for the annual Blue Hen 5K walk and run, which will be held Sunday morning, June 5.
June 6-9: Food and culture series
The 20th annual June Lecture Series at the Osher Lifelong Learning Institute at UD in Wilmington will be held June 6-9. Titled 'June a la Carte,' this year's program focuses on great political documents, feminism, world politics and a Newark cuisine sampler.
It will follow a short performance, "Dance Outside the Box," by Hassinger and UD dance minor students.
The evening also will feature an opening reception.
Those who plan to attend are asked to RSVP by calling 302-831-8037 or emailing universitymuseums@udel.edu.
The exhibition highlights the visual alchemy of Hassinger and Clark, whose creative agencies turn the ordinary into the extraordinary.
Hassinger's primary material is the commonplace commercial box. Literal and allegorical, formal and conceptual, the boxes signal consumptive overload and containment as they express her liberatory intent: to get out of the box. 
Clark works from the premise that hairdressing is the oldest textile art. Hair is both subject and medium, as are the accouterments of hair care and hair styling. She transforms combs into carpets and tapestries and hair into portraiture.

Boxes, Combs and Constellations follows short residencies of Hassinger and Clark at UD in the spring of 2013.

The exhibition is curated by Julie L. McGee, curator of African American art at University Museums and associate professor of Black American studies.