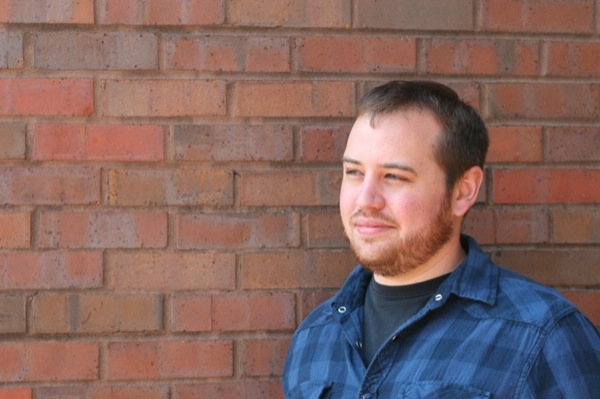 Composing a winner
UD graduate, faculty member becomes award-winning composer
11:35 a.m., Sept. 19, 2013--Though he hasn't yet earned his doctor of musical arts degree, University of Delaware graduate Tyler Capp is already an award-winning composer.
In May, Capp was one of 20 composers younger than 30 to win a 2013 Morton Gould Young Composers Award from the American Society of Composers, Authors and Publishers (ASCAP). His winning entry, Cryptogram, a wind ensemble, was chosen from more than 600 entries from across the United States.
National Medal of Science
President Barack Obama recently presented the National Medal of Science to University of Delaware alumnus Rakesh Jain.
Warren Award
Rosalind Johnson, assistant dean for student success in the NUCLEUS Program in UD's College of Arts and Sciences, was presented the John Warren Excellence in Leadership and Service Award during a May 26 ceremony.
"You submit a piece and a recording, and an international panel of judges decides whether to award your piece," Capp said of the process. He was honored at an awards ceremony in New York City, which he described as "great and strange."
"I saw maybe one person I knew," he said. "Publishers showed up to scout us right there on the spot."
Capp is nearly finished with his doctorate, which he will earn from the University of Missouri-Kansas City, but he is already back among Blue Hens this year, teaching courses for one of his former instructors, Jennifer Barker, professor of theory/composition in the Department of Music.
The 2006 UD graduate is taking advantage of the teaching experience, learning how to better talk about his own music. Most composers dread this, he said. He hopes to take a more permanent teaching position next year.
Capp also is taking advantage of some of the connections he has made since winning the award, which came with a modest monetary prize. He has earned some new commissions and is in what he referred to as a "snowballing phase," exploring his options, taking things as they come.
And though his winning submission was a concert piece, Capp doesn't want to be pigeonholed. 
"I recently did a piece with two bass clarinets on commission, and I do some electronic music when I feel like it," he said. "It's a pretty eclectic field. Whatever is interesting to me, I want to do that."
Article by Kelly April Tyrrell