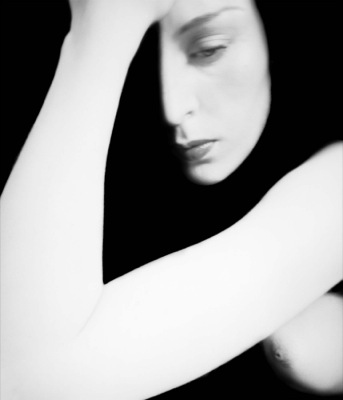 Oct. 2: Homer Lecture
Museum of Modern Art curator to discuss photography of Bill Brandt
8:53 a.m., Sept. 30, 2013--Sarah Hermanson Meister, curator at the Museum of Modern Art in New York City, will present the William I. Homer Lecture at 5:30 p.m., Wednesday, Oct. 2, in 116 Gore Hall at the University of Delaware campus in Newark.
Meister will speak on the topic "'This Power of Seeing the World as Fresh and Strange': The Photography of Bill Brandt."
June 5: Blue Hen 5K
University of Delaware graduates planning to attend Alumni Weekend are encouraged to register for the annual Blue Hen 5K walk and run, which will be held Sunday morning, June 5.
June 6-9: Food and culture series
The 20th annual June Lecture Series at the Osher Lifelong Learning Institute at UD in Wilmington will be held June 6-9. Titled 'June a la Carte,' this year's program focuses on great political documents, feminism, world politics and a Newark cuisine sampler.
The Homer Lecture is part of the Art History Graduate Student Lecture Series. Registration is not required but strongly encourage, and can be completed at this website. Parking will be available in the Trabant University Center garage.
In the talk, Meister will draw from themes presented in her recent exhibition at the Museum of Modern Art, Bill Brandt: Shadow and Light (March 6-Aug. 12, 2013). Demonstrating the artist's Surrealist influences, use of varied printing styles, and his relationship to the illustrated press, Meister re-evaluates the multi-faceted but often poorly understood career of "a founding figure of photography's modernist traditions."
Meister has been a curator at the Museum of Modern Art since 2009, where she has organized numerous exhibitions, such as Picturing New York: Photographs from The Museum of Modern Art, currently on view at the Art Gallery of Western Australia. She has also contributed essays to museum publications, including Modern Women: Women Artists at the Museum of Modern Art (2010), and is responsible for overseeing the research, educational and conservation initiatives related to the Museum Collection.
The Department of Art History's 2013-14 Graduate Student Lecture Series is organized by Liz Simmons and Karli Wurzelbacher (co-chairs), Sarah Leonard, Vanessa Reubendale, Jeff Richmond-Moll, Hannah Segrave and Rachel Zimmerman. The faculty adviser for the lecture series is Camara Holloway, assistant professor of art history. 
The full list of lectures can be found at this website.