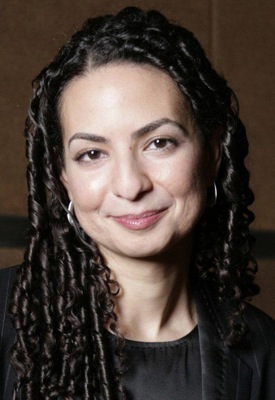 Nov. 5: Leadership Series
McKinsey's Mourshed to speak in UD President's Leadership Series
12:43 p.m., Oct. 22, 2013--Mona Mourshed, director of global education practice with McKinsey and Company, will speak on the topic "Education to Employment" in the University of Delaware President's Leadership Series at 4 p.m., Tuesday, Nov. 5, in the Gore Recital Hall of the Roselle Center for the Arts.
Seating is limited and available on a first-come, first-served basis. Reservations are required. Those who plan to attend should RSVP at this website by Oct. 29.
June 5: Blue Hen 5K
University of Delaware graduates planning to attend Alumni Weekend are encouraged to register for the annual Blue Hen 5K walk and run, which will be held Sunday morning, June 5.
June 6-9: Food and culture series
The 20th annual June Lecture Series at the Osher Lifelong Learning Institute at UD in Wilmington will be held June 6-9. Titled 'June a la Carte,' this year's program focuses on great political documents, feminism, world politics and a Newark cuisine sampler.
As leader of global education practice for McKinsey and Company, Mourshed has directed projects in Asia, Europe, South American, the Middle East and the U.S., supporting school systems and vocational and higher education institutions to improve students' skills, their chances of finding jobs and their day-to-day lives.
She has co-authored three groundbreaking reports, "Education to Employment: Designing a System That Works" (2012), "How the World's Most Improved School Systems Keep Getting Better" (2010) and "How the World's Best-Performing School Systems Come Out on Top" (2007).
Mourshed helped establish McKinsey's Dubai office in 2000 and was the first woman elected partner in the region. 
She was also the lead author of "Education for Employment: Realizing Arab Youth Potential" (2011), a report commissioned by the International Finance Corporation (IFC), a member of the World Bank Group, and the Islamic Development Bank. This report led the IFC to create a $2 billion fund for education-to-employment initiatives across the region.
Mourshed has won numerous awards and was included on Fortune magazine's 2011 "40 under 40" list.
Mourshed has a bachelor's degree in development studies from Stanford University and a doctorate in economic development from the Massachusetts Institute of Technology.
For more information, send email to presidential-event@udel.edu or call 302-831-8911.