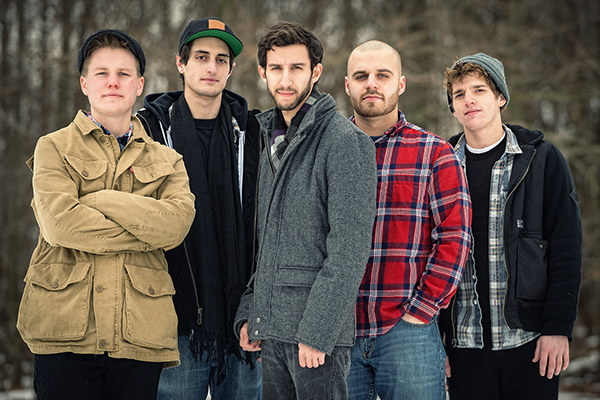 Nov. 9: Transit, June Divided
Misfits student organization sets concert featuring Transit, June Divided
12:58 p.m., Oct. 11, 2013--The bands Transit and June Divided will perform at 7 p.m., Saturday, Nov. 9, in the Rodney Room of the Perkins Student Center on the University of Delaware campus in Newark.
The concert is sponsored by the Misfits, a student organization for rock music lovers.
June 5: Blue Hen 5K
University of Delaware graduates planning to attend Alumni Weekend are encouraged to register for the annual Blue Hen 5K walk and run, which will be held Sunday morning, June 5.
June 6-9: Food and culture series
The 20th annual June Lecture Series at the Osher Lifelong Learning Institute at UD in Wilmington will be held June 6-9. Titled 'June a la Carte,' this year's program focuses on great political documents, feminism, world politics and a Newark cuisine sampler.
Tickets cost $5 in advance with UD ID at University box offices, $7 online, and $7 the day of the show.
Both bands have played the Warped Tour and South By Southwest. Transit has had albums ranked on Billboard and the band is currently on tour with Taking Back Sunday.
June Divided is a local band that has been featured on MTV and WRFF Radio 104.5 in Philadelphia.
For details, see the Misfits website, which includes a link to ticket purchases.