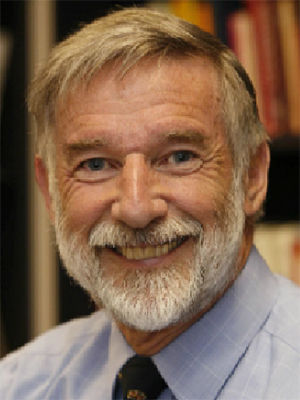 Nov. 7: 'Climate and Crisis'
Ohio State's Parker to speak on war, famine, empires in 1590s
9 a.m., Oct. 10, 2013--Geoffrey Parker of Ohio State University will present a lecture titled "Climate and Crisis: War, Famine, and Empires in the 1590s" at 7:30 p.m., Thursday, Nov. 7, in 127 Memorial Hall on the University of Delaware campus in Newark.
The History Alumni Lecture, which is free and open to the public, is sponsored by UD's Department of History.
June 5: Blue Hen 5K
University of Delaware graduates planning to attend Alumni Weekend are encouraged to register for the annual Blue Hen 5K walk and run, which will be held Sunday morning, June 5.
June 6-9: Food and culture series
The 20th annual June Lecture Series at the Osher Lifelong Learning Institute at UD in Wilmington will be held June 6-9. Titled 'June a la Carte,' this year's program focuses on great political documents, feminism, world politics and a Newark cuisine sampler.
In his talk, Parker, Andreas Dorpalen Professor of History at Ohio State, will argue that changes in the climate helped to spark social unrest and political conflict in many parts of the world in the early modern era, with far-reaching results.
Parker, a highly distinguished historian of the early modern world, is especially well known for his work on Spain and its empire, as well as military strategy and tactics in 16th and 17th century Europe. 
His many publications include The Dutch Revolt (1977), The Military Revolution: Military Innovation and the Rise of the West, 1500-1800 (1988), and a major biography of King Philip II of Spain (published in Spanish in 2010). His most recent book is Global Crisis: War, Climate Change and Catastrophe in the Seventeenth Century, published by Yale University Press in 2013. 
Parker has been the recipient of numerous prestigious awards, including the Knighthood Grand Cross of the Order of Alfonso X the Wise from the government of Spain and the Heineken Prize for History from the Royal Netherlands Academy of Arts and Sciences.
The lecture is sponsored by the UD History Alumni Fund, with additional support from the European Studies Program and the UD Faculty Senate Committee on Cultural Activities and Public Events.